A Stash Success Story
When women are depressed, they eat or go shopping.
Men invade another country.
It's a whole different way of thinking.
-Elayne Boosler
And now, for some non-secret Christmas knitting. Remember
the Christmas facecloths
? Remember how much I love
Rachel
? Remember my frustration at
the never-shrinking stash
? Remember my struggles about good gifts for men I don't know all that well? (Well, OK, I didn't blog about that. But you get it, right?)
All my problems are solved: The Manly Facecloth. To be gifted with Manly Soap.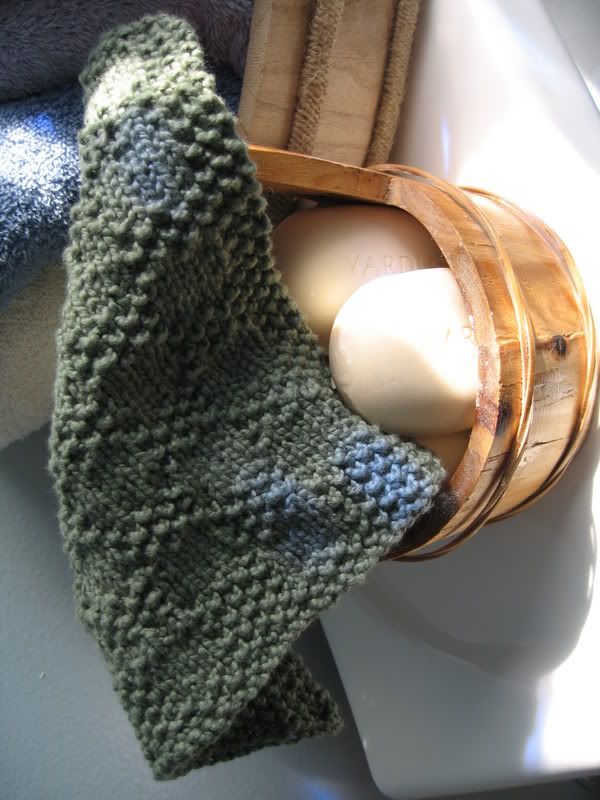 Rachel assures me that rugged cotton in rugged patterns with rugged soap is Very Manly. I believe her. She has great taste.
Again, I'll do a little FO post when all of them are assembled (er, finished). But this used a random skein of Mission Falls 1824 cotton that had been sitting in my stash for at least 4 years after a brief ill-fated swatching episode. That's one line off
the spreadsheet
. . . and one line off my Christmas list.