More Dilettantism
Run mad as often as you like.
But do not faint.
-Jane Austen


Does my blog seem disjointed to you lately? As if I flit from project to project, never able to settle on one, or at least blog about one? And where did that nearly-complete Ribby Cardi come from, anyway? (And, speaking of disjointed, why does my blog look so bad in Internet Explorer? What happens to the sidebar? If anyone knows, let me know. But you should all be using
Firefox
anyway.)
Well, if it seems disjointed to you, think of how it looks up close to me! Seriously, I've been a knitting dilettante recently. With a host of long-term serious projects, I've been flittering around on randomness, unable to sustain an attention span longer than about 20 minutes. And then on Thanksgiving, I somehow found the time for even more randomness. (Apparently, the friends whom I was having Thanksgiving dinner took bets on whether or not I would bring my knitting.
I did
.)
Month 6 of
My-Own-Personal-Book-A-Month Club
: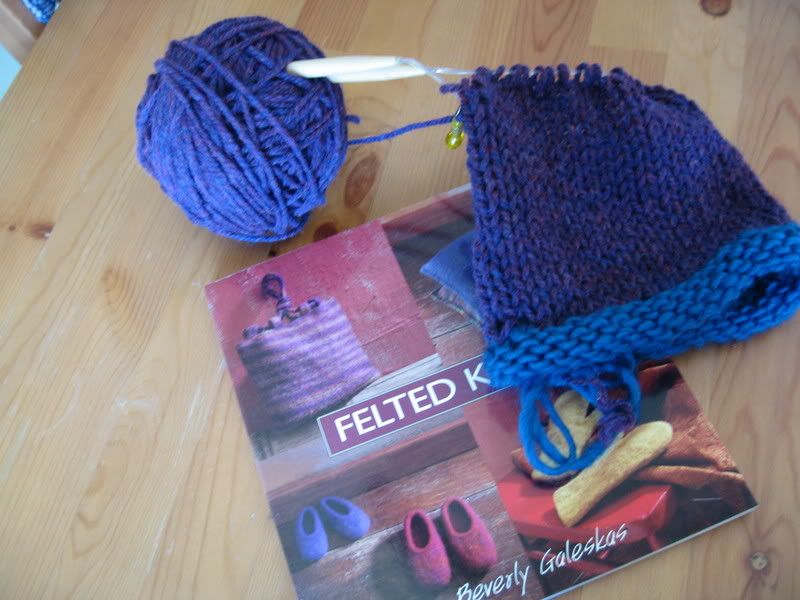 In honor of all the cooking I've been doing recently, and the fact that I haven't used any wool at all in recent memory, I started the Oven Mitt and Trivet set from
Felted Knits
. So far, so good. But I worry that I'm running out of non-sweater-patterns in my books. It could be a rough spring if I'm starting a new sweater every month . . . We'll deal with that later.
A Secret Project: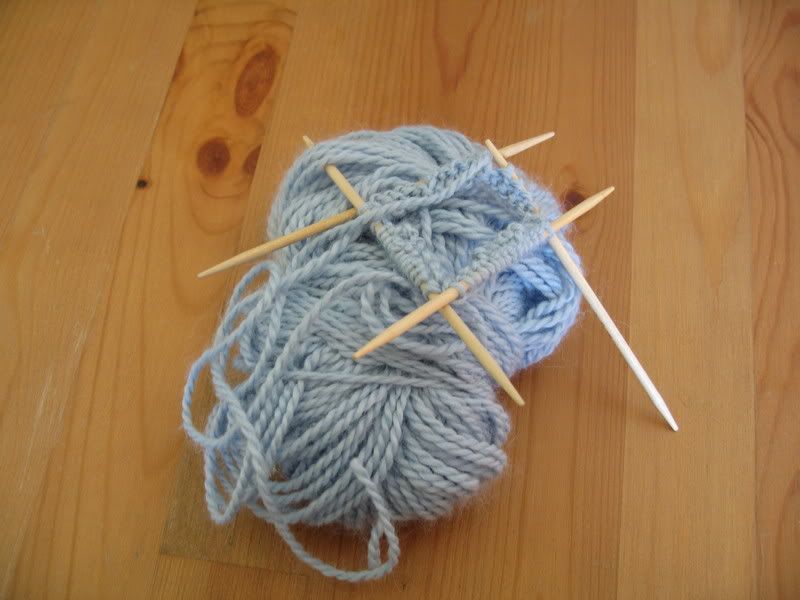 If you are in any way related to me, do not click on the link. Scout's honor. If you are not, and are curious, check out the details at the
Who Wouldn't Love a Handknitted Gift? Knit-Along
.
And
Cablenet
: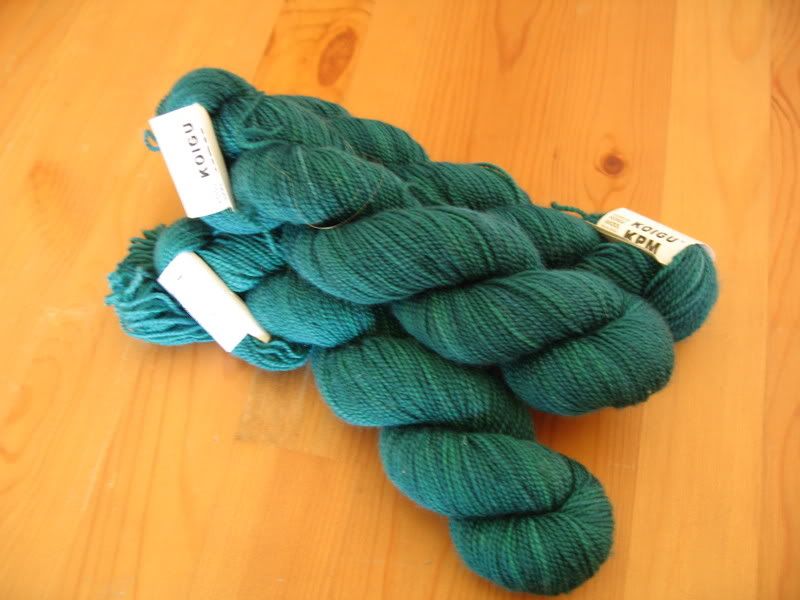 I would it up into balls and was about to use my favorite tubular cast on before the timely arrival of my Thanksgiving dinner date. Seriously, it saved us all from yet another project. Be Thankful for that!