Sometimes, It's Good Not To Knit
The time to relax is when you don't have time for it
-Epictetus
Shocking, I know. But sometimes, it's good not to knit. Sometimes, it's great to just be somewhere and do something. To be doing only one thing at a time. Because this weekend, I didn't only have one day off with my beau, I had two. Did that sink in? Two interns with two different call schedules managed to get two days off at the same time. This particular alignment of the stars, gods, and good fortunes was too good to waste. And we didn't. Any guesses where we went?

Need another hint?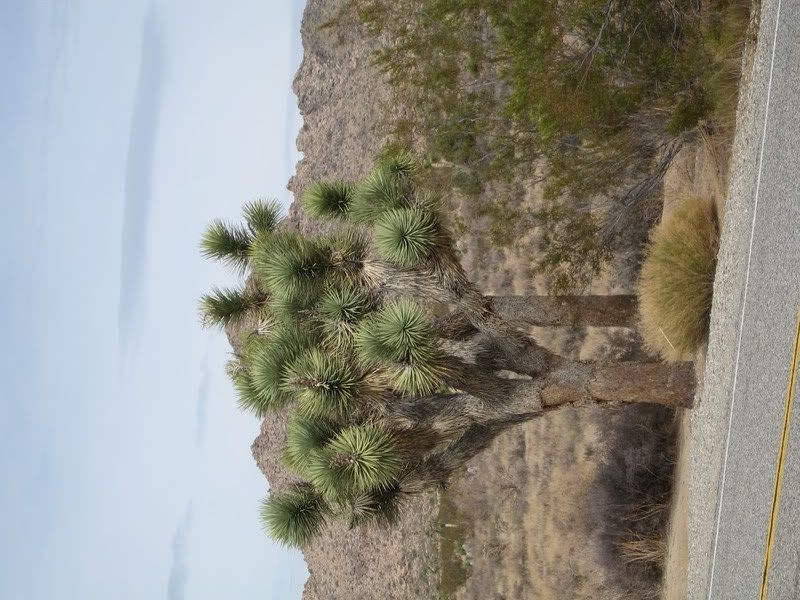 Joshua Tree National Park is awesome. Stunning. Completely out-of-this world for an east-coaster like myself. I'm used to temperate forests and rolling fields. This desert thing is really something else. (And let me make another pitch for getting your National Parks Pass now. What a great way to support your national parks, and enjoy them any time you want.) In addition to the strange-looking trees and the cacti that are, um, not-as-"fuzzy"-as-they-appear, we also explored Palm Springs, the legendary vacation spot of Hollywood legends of the past. Quite a contrast to the desert, but with much better restaurants.
I did actually get a little knitting done on the drive out (about 3 rows) before I fell asleep, and a little more on the way back. But most of the time, I was pretty happy to just admire the view, to walk around town or through the park, to sit and talk with my beau. All those things on my knitting list? Not one of them can hold a candle to holding hands with the gentleman below.
I think he's standing on the high ground, by the way. And if you don't recognize me in this photo, that would be because I probably haven't been this relaxed since, well, since I don't know when. Regularly scheduled knitting will resume this week. But it was a great weekend of not knitting.