Colors Colors Everywhere
Beauty seen is never lost, God's colors are all fast.
-John Greenleaf Whittier
Houston, we have a problem.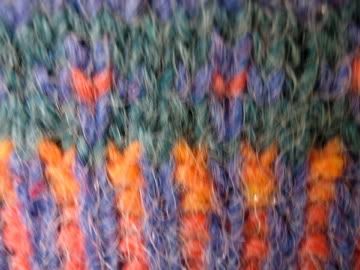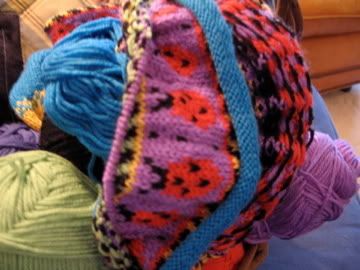 These are, in no particular order of importance, the Baltic Mittens from Folk Mittens in Dale Heilo, the Fake Isle Hat from Magknits in Silk Garden and a random oddball, the Stained Glass Hat from Green Mountain Spinnery in Mountain Mohair, and the Ladybug Sweater from Dale of Norway in Baby Ull.
I couldn't help myself. Two FO posts on the hats coming soon. At least my November UFO nominated itself (the ladybug sweater, last seen in action an embarrassing
15 months ago
).