No Place Like Home
What is more agreeable than one's home?
-Cicero
Truly, there is no place like home.
Giving baby gifts.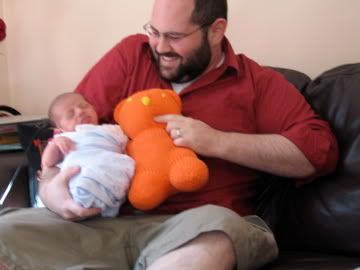 (Note: the bear is as big as the 2-week-old baby!)
Receiving bridal shower gifts.
(Note: in addition to all the kitchenware, my sister-in-law gave me yarn!)
And last but not least, beautiful sunny fall days in the Northeast.
(Note: buildings older than 50 years!)