Socktoberfest is Here!
October is the fallen leaf, but it is also a wider horizon more clearly seen.
It is the distant hills once more in sight,
and the enduring constellations above them once again.
-Hal Borland
By the way, I finished the scarf. All it needs now is a bath, but it's done.
Jenn
has declared that Socktoberfest will be for finishing up single socks. I think I might join her in finishing up socks I've been already been working on. Ever since that husband went off to Pensacola (harumpf), I find that my driving-while-a-passenger time is practically non-existant. And my sock progress has been reduced concomitantly.
Merino Lace Socks from the Interweave Favorite Socks book. These are gorgeous. And the dark yarn (
Ball and Skein
Blueberry) is surprisingly wonderful for these small scale lace patterns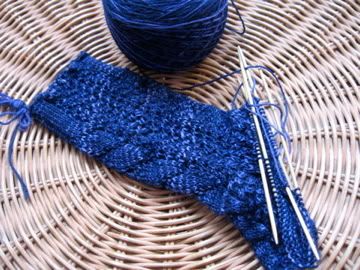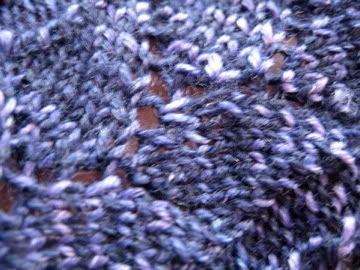 Little Arrowhead Lace Socks
Scrappy Socks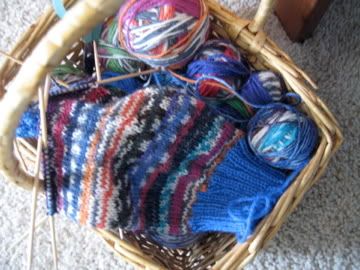 Aren't these awesome? They're coming out even better than I'd hoped!
I'm also about to start Meida's socks from Interweave's Favorite Socks. I picked up some Regia Silk 6-ply in a big Webs sale that would be just perfect.
It's not as many as Jenn, but then, how could it be?
Labels: Blogosphere, Socks