Falling into Fall
I trust in nature for the stable laws of beauty and utility.
Spring shall plant and autumn garner to the end of time.
-Robert Browning.
I haven't had very much time to knit lately, but when I have I've been enjoying it particularly much. Two projects without deadlines, two projects perfect for cool fall nights.
The denim aran. Content to take my time with this.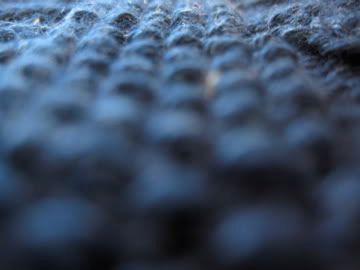 And then, distraction. Frost Flowers and Leaves. I had an epiphany. It was clearly meant to be gold.
This is a swatch for another project, until the yarn found it's destiny. It's a laceweight thick-and-thin silk/wool blend. I got an enormous cone at the Webs tent sale. And now I know what to do with it.
Labels: Denim Aran, Lace