Another UFO
Analyzing humor is like dissecting a frog.
Few people are interested and the frog dies of it.
-E. B. White
Quietly, sometimes behind the scenes, but so far I'm 8/8 in keeping up with the UFO Resurrection Challenge of 2007.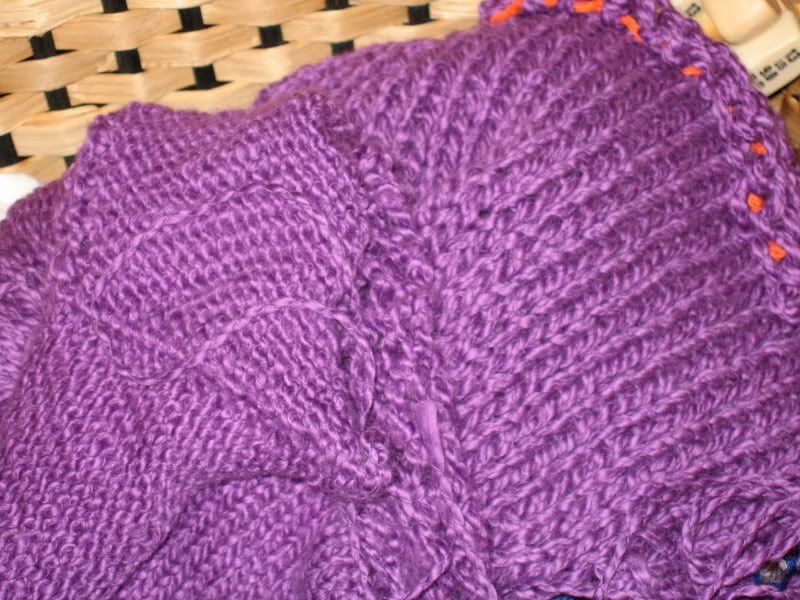 (The fact that I just started 7 new projects is so immaterial. They haven't had time to become UFOs yet.) At any rate, I've got one for August.
It seems pretty impossible here to tell what's going on at all, but this is actually two things being frogged - Green Gable and the Ballet T-Shirt. They're both attempted in the same yarn, so now it's a bunch of purple worsted weight cotton back into the stash. I've blogged about my Green Gable issues
here
and my Ballet T-Shirt
here
. Both were languishing in indecision, and it got to a point where I doubted I could ever overcome my doubts on either. So even if it is yarn back into the stash, better that than wasting my knitting time.
Labels: Knitalongs, Stash