Live!
And that's the news from Lake Woebegon,
where all the women are strong,
all the men are good looking,
and all the children are above average.
-Garrison Keillor
We interrupt our regularly scheduled lacksidasical summer blogging to bring you (nearly) live, real-time knitting and blogging. Will wonders never cease?
And what is the cause of such unprecedented blogging? A new and exciting project.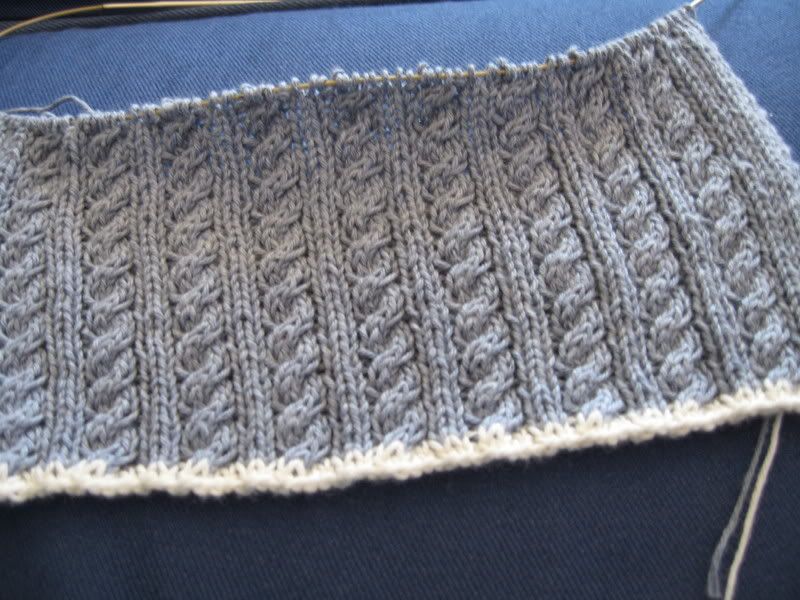 The Baby Cable Vest from Debbie Bliss' Simply Baby. It is just all things cuteness and light. Too much fun. So much fun that I'm ignoring the inconvenient fact that there are as many stitches in the back of this as there were in my last adult sweater. That would be the fingering weight speaking . . .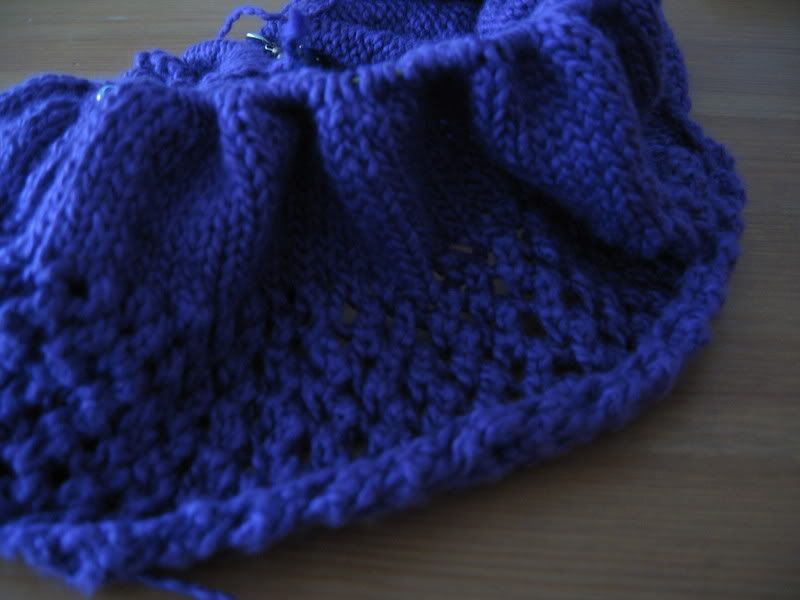 It would also be a rather stark contrast to my current adult sweater project - Green Gable. Am I the only person who doesn't like knitting in in the round from the top down? First of all, I don't dislike seeming. But my big problem from the top-down method is actually what everyone likes best - the fit question. I find it easy to hold up a sweater piece and measure or compare to ensure a good fit. But putting it on waste yarn is a huge pain, and I still can't really tell. I alternate knitting rows and wanting to frog them. At least Rachel found
a good solution
to the neck roll.