The Photos You've All Been Waiting For
That is happiness; to be dissolved into something complete and great.
-Willa Cather
I'm sure that - to the extent you've thought about it - you imagined that the beau-turned-husband and I might be off on a fabulous honeymoon. Alas, life in the Navy dictates that we've been back at work for most of the week. Re-entry is always rough, and it's been a long week. And aside from the Chuppah, two weddings, Rowena gifted to it's owner, some finished socks, a new shawl, well, there's lots of blog fodder when I have time. But a little weekend respite gave me (er, I mean, the husband) time to at least upload the photos from the flitgirl's wedding.
We'll start with The Chuppah. It was beautifully received.
The lace was lovely in the old stone chapel against a backdrop of an organ, and the ivory color that the white Zephyr is complimented the flitgirl's dress just perfectly.
And now that your curiosity has been satisfied regarding that master work, some gratuitous shots of all the general happiness.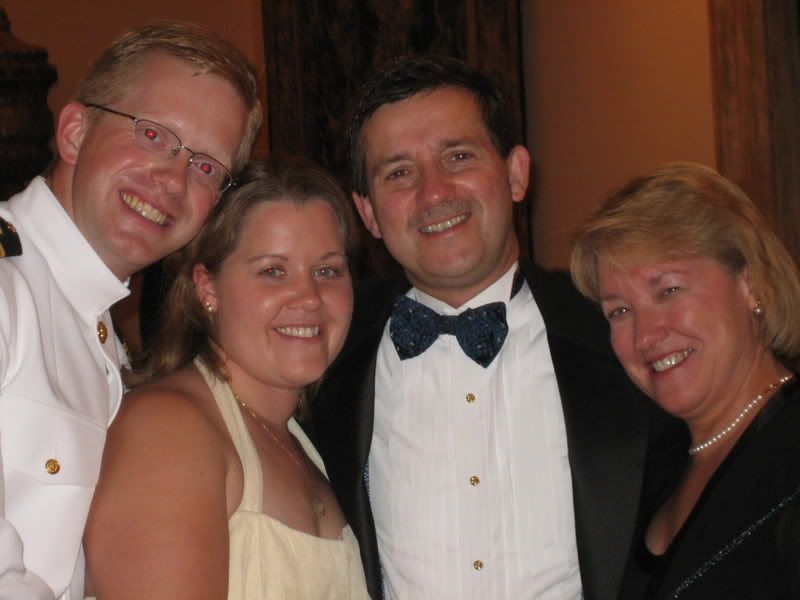 Because it's not every weekend my best friend and I get to both get married. She's already planning the anniversary trips . . .
One of the best photos of the evening -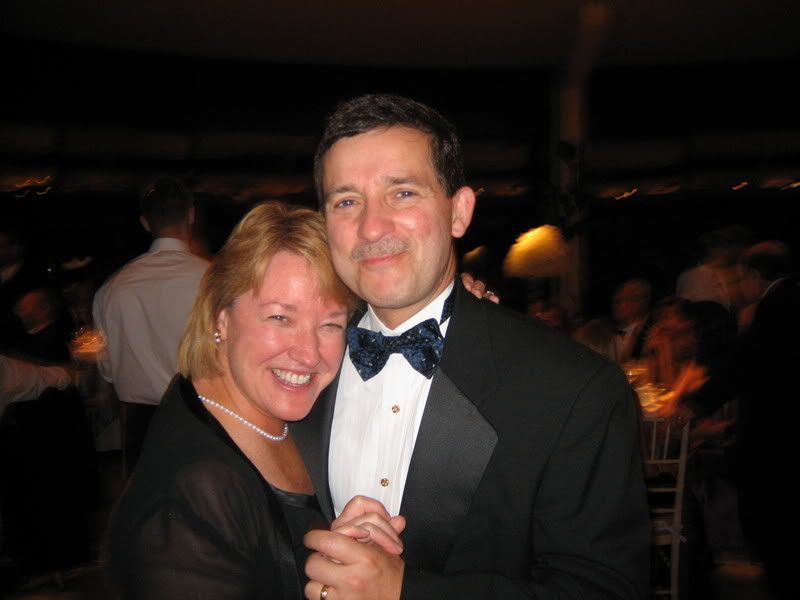 My parents are celebrating their 30th anniversary this summer. Think we'll be as happy in 30 years?
Labels: Life, The Chuppah