Little Boy Blue
For the sword outwears its sheath,
And the soul outwears the breast,
And the coat outwears the pants,
Till there's nothing left but the vest.
-Theodore Morrison
2 buttons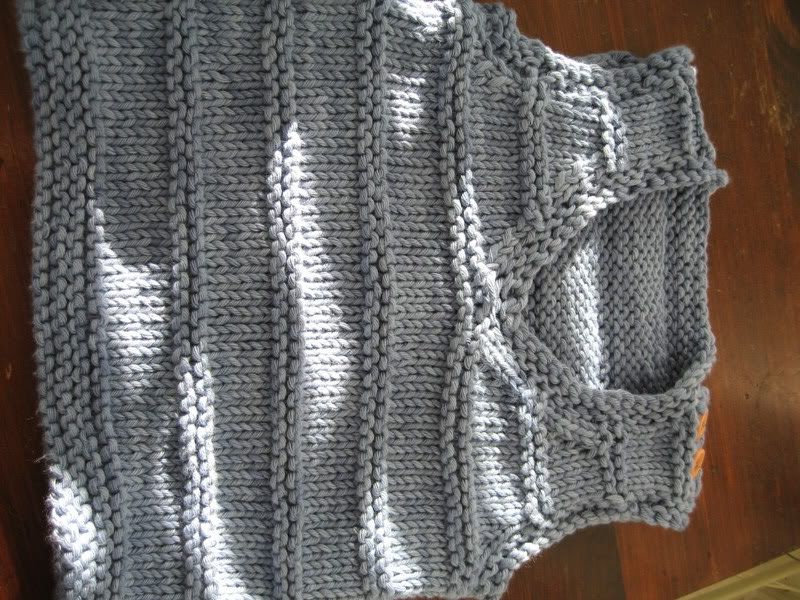 8 minutes
1 finished baby vest
Wow that was fast!
(The color was truer in Monday's photograph, however. More of a slate blue.)
Little Boy Blue Vest
Pattern:
Textured Stripe Vest
Yarn:
Debbie Bliss Cotton Denim Aran in Stonewashed - this used 2 skeins with 1 yd to spare - about 140 yds total!
Needles:
US 6 Brittany Birch straights
Notes:
My gauge was 4.5 sts/in rather than the 5.5 sts/in called for, so I cast on 40 sts and used the numbers for the small size with the measurements for the 3rd size (12 mos).
Best Thing About This Project:
While I don't think baby boys need all blue, I do think they look cute in SOME blue. Here it is.
Labels: Babies