Cast On Fever
I've got a fever, and the only cure is more cowbell.
-Saturday Night Live skit
"What about the projects you already started?" - The (affianced) beau asked me yesterday. Little does he know the inevitable response to finishing projects.
It's a cast on fever: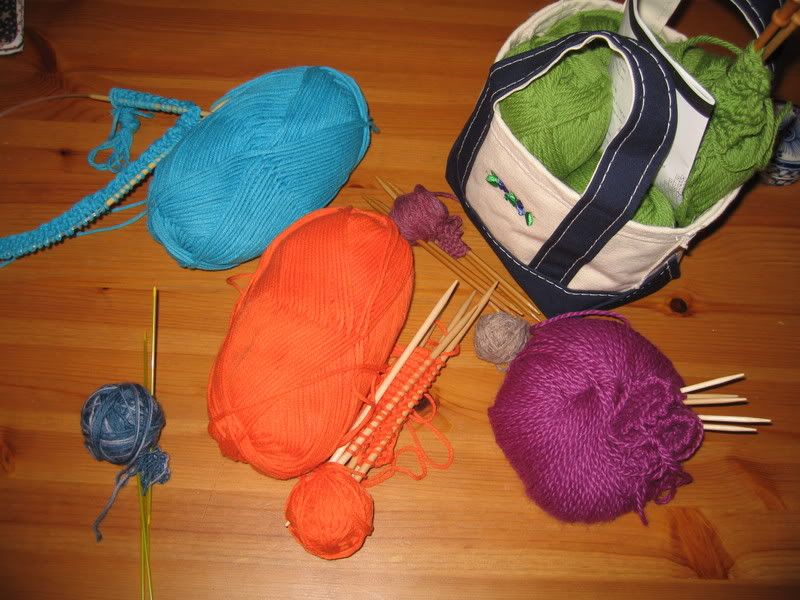 In no particular order, above, are a pair of lacy socks in Debbie Bliss Alpaca DK, a Bobbi Bear from Blue Sky Alpacas in orange Cotton Ease, a Backyard Leaves scarf in Knit Picks Merino Style in Asparagus, and a mini-sock keychain.
Not to mention that it is (finally) the 13th and final month of my internship. We're actually now 2 1/2 weeks into this last rotation (Heme-Onc, for those following), but it's been a busy first couple of weeks. And I'm down to about 3 books still untouched (or dispersed of) in my
Book-o'-the-Month Plan
, so it was tough to narrow it down. Although there were several patterns in
Vintage Knits
calling my name, I finally settled on Cynthia from Melissa Leapman's
Hot Knits
for two reasons - 1) It goes great with a skirt I have and 2) I didn't want to make all my summer knits long-sleeved sweaters.
Here's the (very) beginning -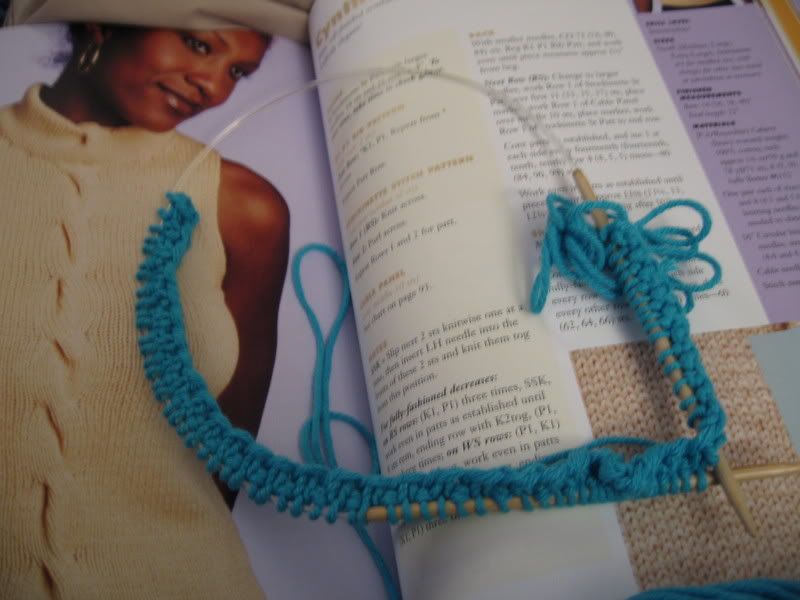 So now I have no shortage of projects sitting around in their little baskets. I wouldn't want to finish all my UFOs at once, would I? That wouldn't be keeping with my UFO Resurrection plan!
And, coming later this week - a finished Rowena, more thoughts on summer knits, and lots more thoughts on stash. Because something has to be done about
this
.
Labels: Books, General Knitting, Stash