A Larger Problem
It gives a lovely light.
-Edna St. Vincent Millay
I won a contest. Normally this is good news
.
(
Here
was the contest.)
But the goods arrived just as I finished updating my yarn inventory spreadsheet for more Ravelry fun.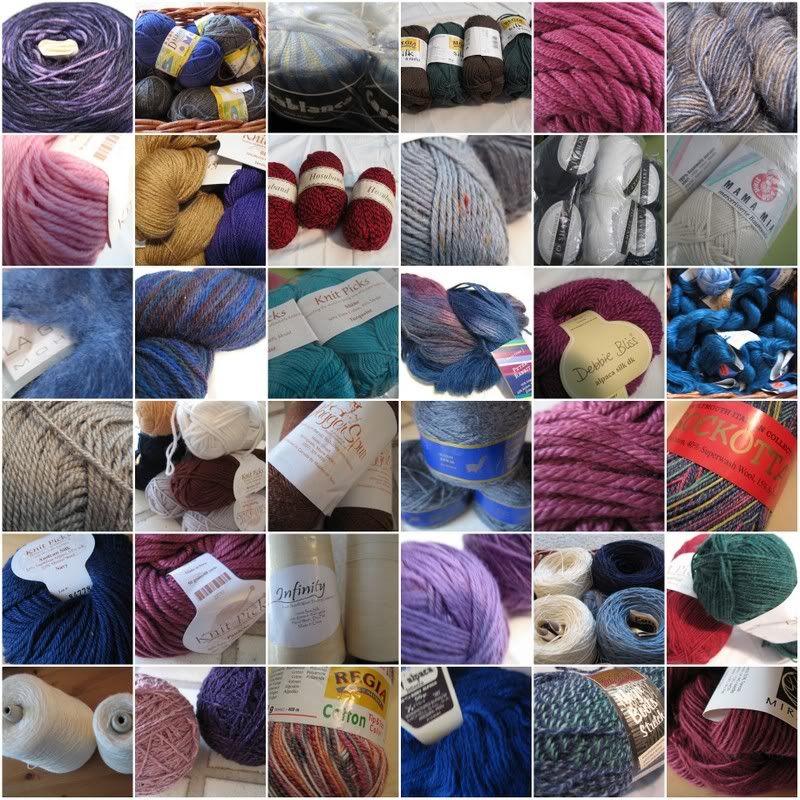 The total? 496.5 skeins and 108,296 yards of yarn. And this doesn't count oddballs I couldn't characterize. The 20,000 yards of laceweight on cones are killing me here, but clearly there's a larger problem. We'll talk more about that later. We'll also talk about the limitations of Flickr (and why most of this still isn't uploaded, but that's a topic for another day.
In the meantime, here's a teaser:
Rowena is all things lovely.