In The Details
God is in the details.
-Ludwig Mies van der Rohe
This may be my finest sweater yet. The knitting, the ruffles, the decreases, the ribbon, the buttons. It's all here.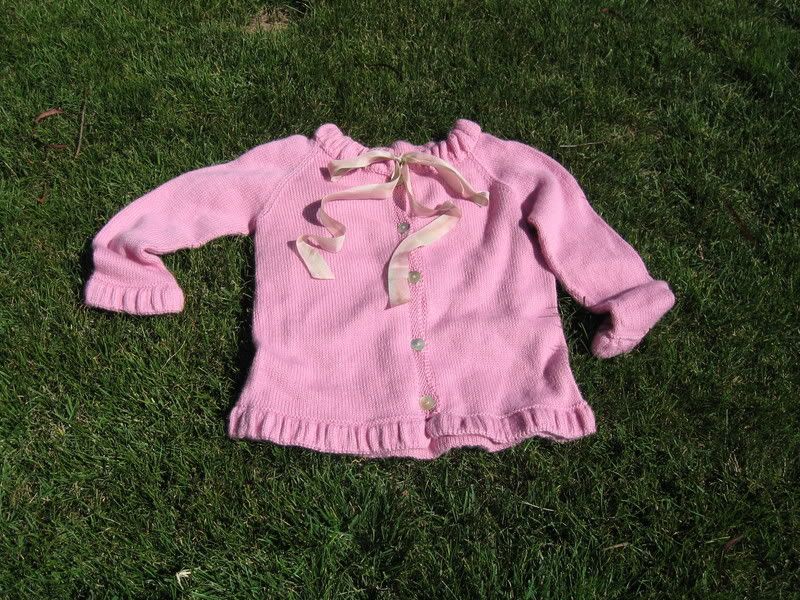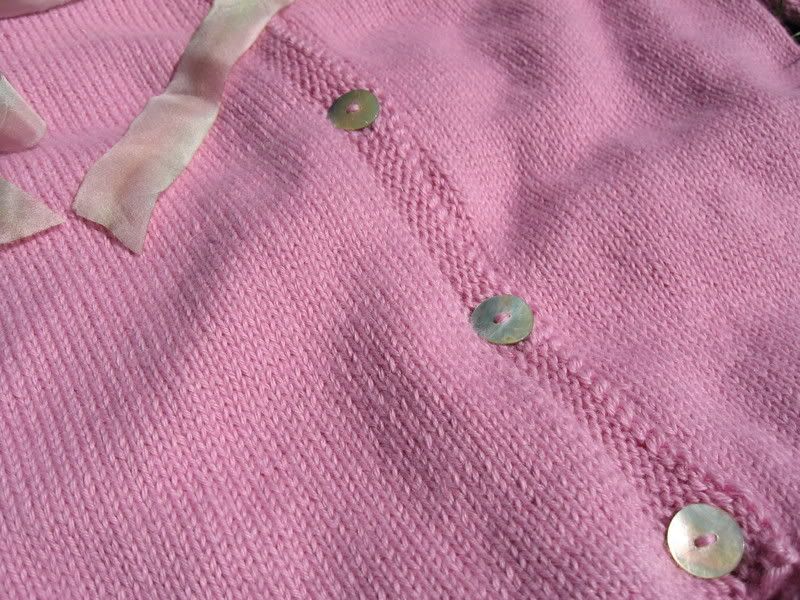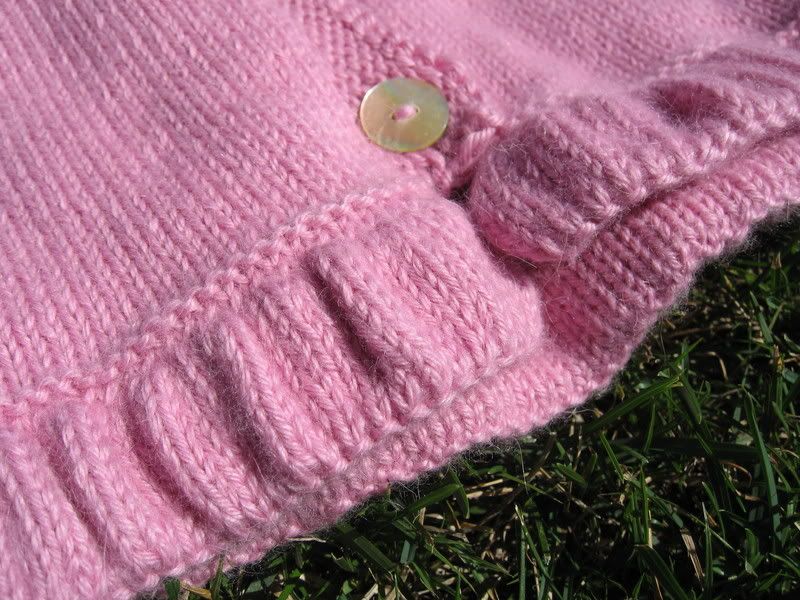 Rowena
Pattern:
Rowena from Knit 2 Together
Yarn:
Knit Picks Ambrosia
Needles:
US 4 and US 3 Addi Turbos
Notes:
I've
previously discussed
my raglan and ruffle mods, otherwise I made it as written. The ruffles were fiddly, but in a good way. The hardest part was probably finding a complementary ribbon.
Best Thing About This Project:
Sshhh . . . . It's a surprise. There should be a modeled shot from the recipient later this summer.