Hey, Hey I'm a Monkey
Then I saw her face,
Now I'm a believer.
-The Monkees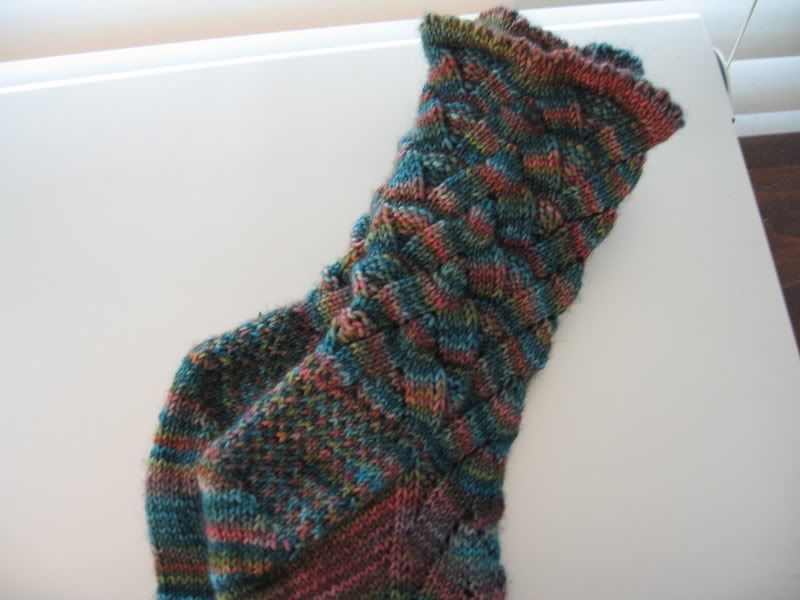 The Sockapalooza Socks are in the mail. While they wisk across the country to their intended recipient, we can all admire the glory that is the Monkey pattern. I had been enjoying the many pairs popping up all over blogland, but I didn't truely understand until I made a pair of my own. Now I'm a believer.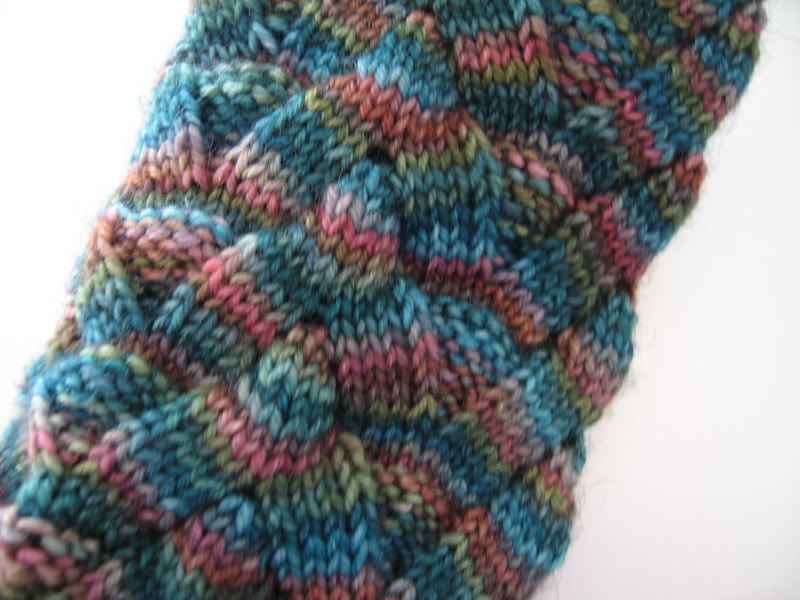 Monkey Socks
Pattern:
Seriously? Someone still needs
the link
?
Yarn:
Ball and Skein
handpainted sock yarn in Mosaic
Needles:
I described my fancy trick
here
- I used 2 US 1 dpns and 3 US 2s
Notes:
I obviously went with the picot cuff, but no other mods
Best Thing About This Project:
Now that this pair is done, I get to cast on for a second pair!
Labels: Blogosphere, Socks