A Good Mail Day
The horse knew the route to each house because he had done it so long. What (the mailman) would do, while he was driving, is the horse would just go, and, at every stop, he would read the mail. He would read everybody's mail while he was delivering it.
-Robert Patterson
Thursday was a very good mail day.
The Expected: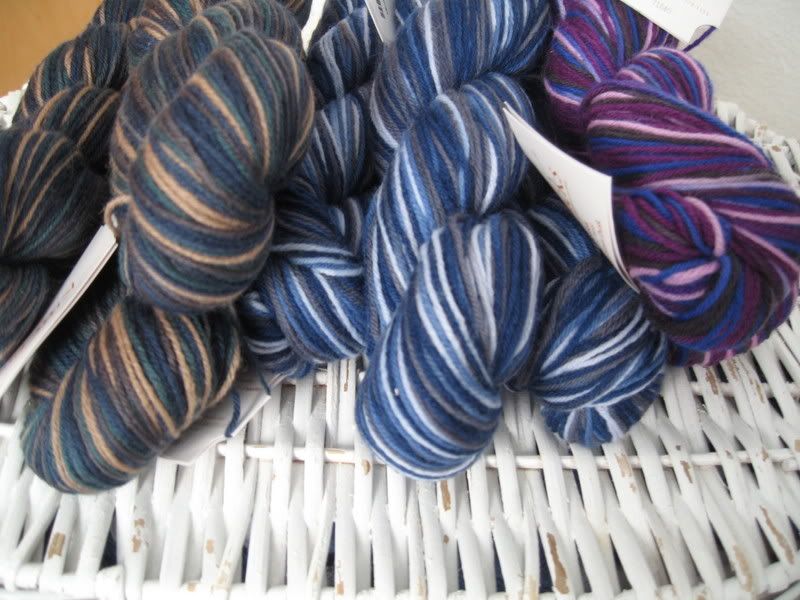 Because who can resist a KnitPicks sale? I also got Lace Style with it.
The Unexpected: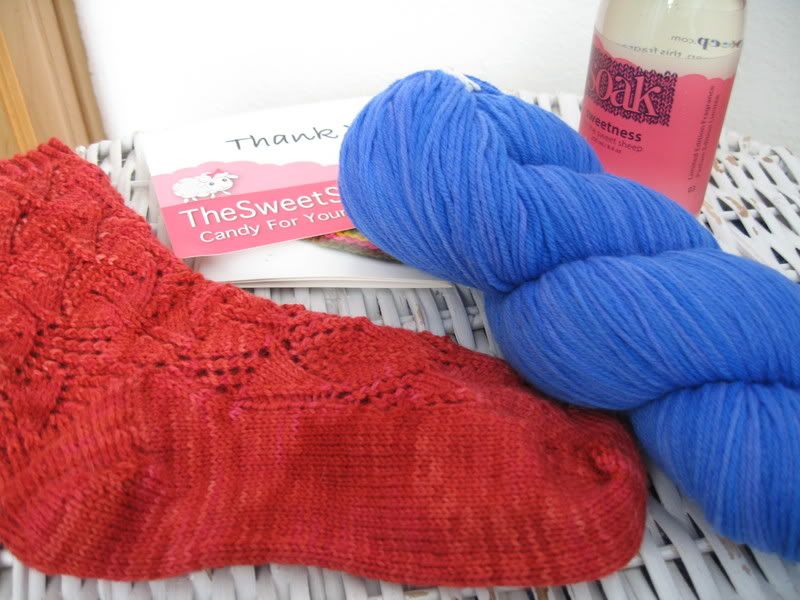 From my sock pal, Michelle of
The Sweet Sheep
. She made a lovely - and perfectly fitting - pair of Cookie A's
Flicker socks
in a Sweet Georgia yarn. (A better photo is
here
on her blog.) It's like the Gucci of the sock knitting cyberworld. And they're gorgeous, with lovely little extras like yarn and wool wash.
Three cheers for Sockapalooza!
Labels: Blogosphere, Stash, Yarn Shopping