No Socks for Me
First things first, second things never.
-Shirley Conran
I don't think anything like this has ever happened before. I had no socks on the needles. Exactly zero pairs. None. Nada. Zip. Zilch. Not a one. Not even in the deepest darkest UFO pile.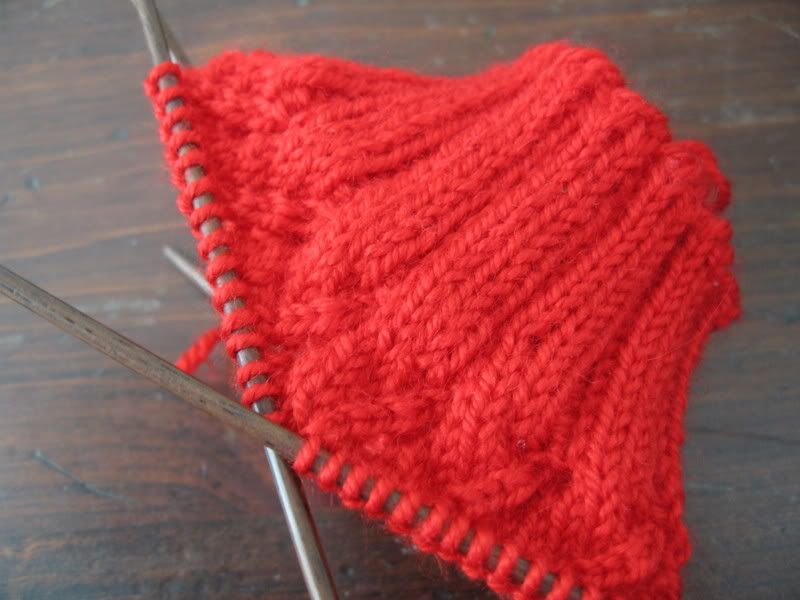 Monkeys, done. Jaywalkers, done (photo coming soon). Cablenet, frogged. And somehow I ended up at this dark lonely no-sock place. Even my plans to cast on for my Hogwarts Year 2 swap were stalled when I realized that my swapee has many allergies and the tweedy yarn I had planned would just not do.
So I did what any knitter would do. I put off my studying, editing my paper, and even eating dinner until I sat down and ordered some new yarn for the Hogwarts Swap. After dinner my head was clearer and I realized that I had a stash yarn that would work perfectly for my pal, and cast on immediately.
What a relief. It has never happened before. And it shouldn't happen since.
Labels: Knitalongs, Socks