That Knitting I Was Talking About
The best way I know to win an argument is to start by being in the right.
-Lord Halisham
Knitting instead of blogging sure paid off - in a fit of startitis! Now I have a huge collection of new projects. Want to see?
First there was winding.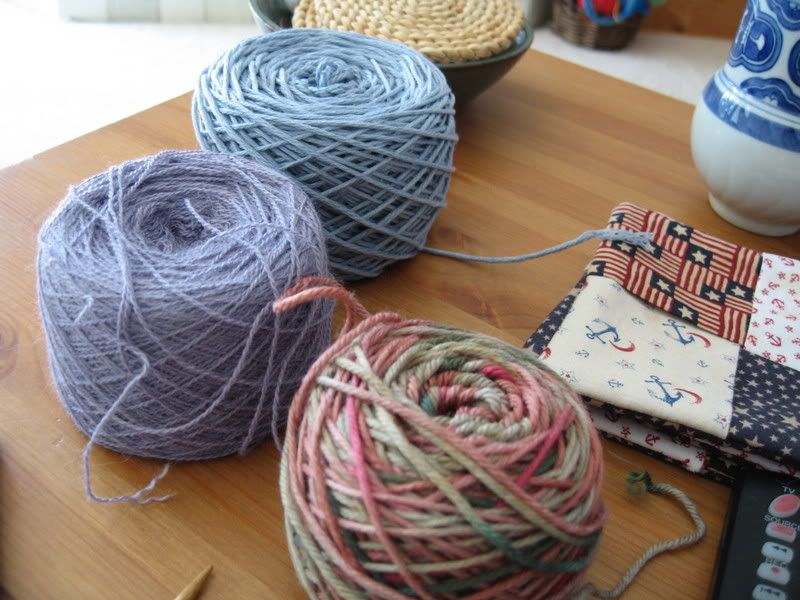 Then the pile.
And then the projects. Many of them will appear on their own shortly, but I loved the way this photo looked (sideways).
It's a possible beginning to the Vintage Beaded Gloves from Handknit Holidays, if the gauge turns out OK.
That was an excellent day off. Since then I've done nothing but be on call or post-call. A nap is looking great right now . . .
Labels: General Knitting, Stash