Too Cute for Words
When I grow up I want to be a little boy.
-Joseph Heller
I haven't only been starting things lately; there's been a little finishing around here, too. (Just a little, of course. Nothing to upset the natural order of things.)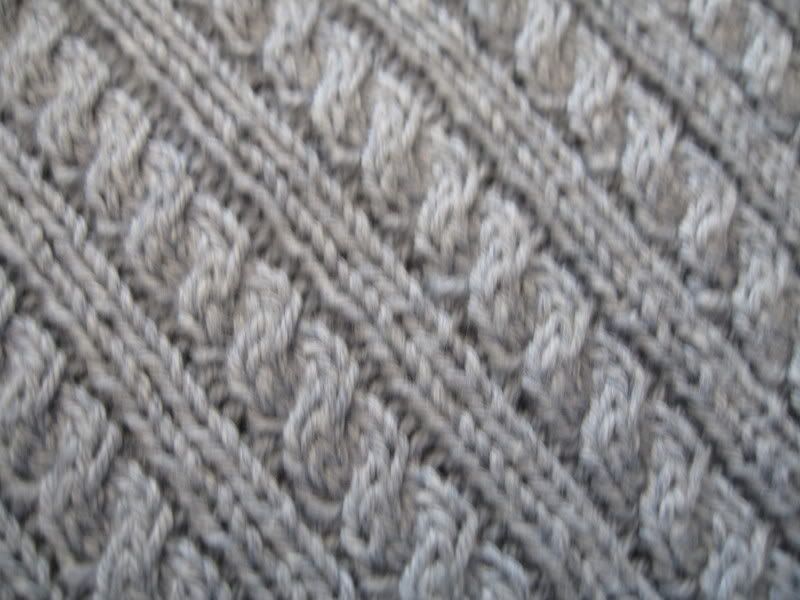 There's something about the idea of little boys in vests. And since this one could be made with some stash sock yarn I had lying around, resistance was futile.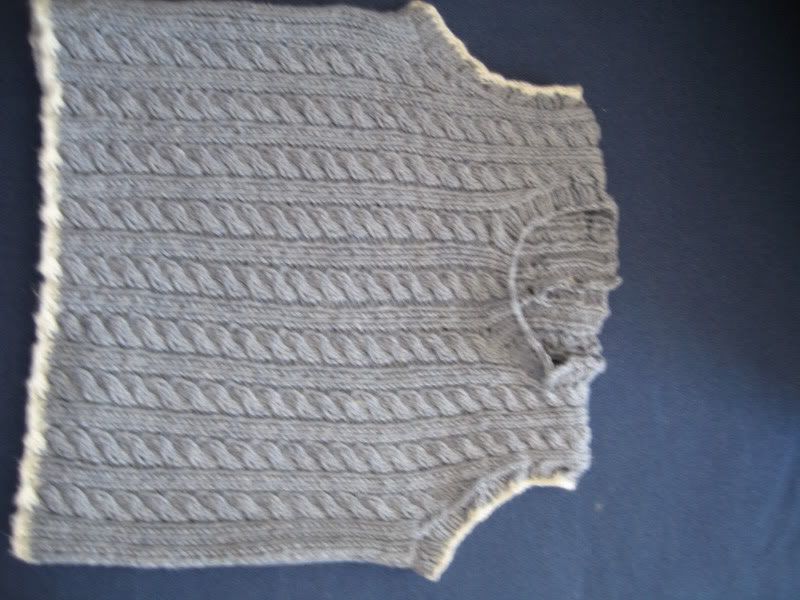 Little Boy Blue
Pattern:
Baby Cable Vest from Debbie Bliss' Simply Baby
Yarn:
Fortissima Cotton Fingering Weight in denim (a light blue) and a bit of white cotton leftovers for the edgings
Needles:
US 3 Addis for the bulk and US2 Brittany Birch dpns for the sleeves
Notes:
I think this is the 12 month size, and it took not much more than 50g of the blue, much less than I expected. Also, I added the white contrast edges for fun, and because I had the white. Why not?
Best Thing About This Project:
I liked it so much, I immediately cast on for some matching two-tone booties from the same book.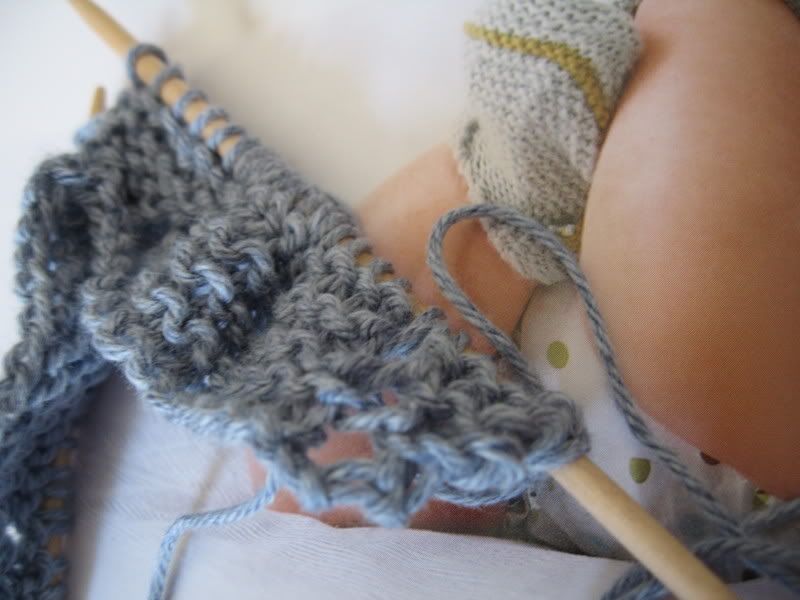 Irresistible!