Harrumph!
I'm the perfect example of the grumpy old man. I'm really good at it.
-Ned Beatty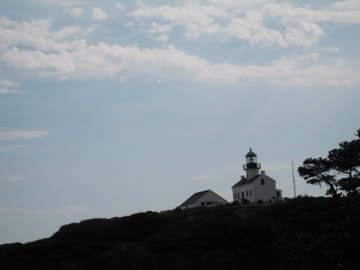 There's only one way to describe my week - it's been
very harrumph
. That delightful husband o' mine had to leave for his 6 months of training in Pensacola, which is - you will note - not here.
Harrumph.
Work has been ridiculous, to the extent that when Friday was only a 12 hour day I really truely felt like I was leaving really early.
Harrumph
. And I've had almost no inspiration to knit or blog.
Harrumph.
So today - because I'm really not a grumpy person and this is really not a grumpy blog - I'm making a list of the positive things.
My husband is driving cross-country with my dad. Hee hee hee.
The heat wave finally broke and it's lovely out today.
I can watch as much Grey's Anatomy as I want.
The Backyard Leaves scarf from Scarf Style. I started it a while ago, but now it's become the perfect not-quite-knitting. A scarf takes such minimal commitment to pick up and put down, and this one is just interesting enough. I'm making it in Merino Style, and it's lovely.
Not to mention the cuteness of the project bag I'm using. This used to be part of an LL Bean gift package that included pancake mix and blueberry syrup. Now it holds yarn - a good trade, no?
Christmas is coming. Not only does my husband get to come home, but he's been dropping lots of not-so-subtle hints about the sweaters he wants. How long does it take to make a tall man's sweater? Hmmmm . . . .