All Over Again
You make the beds, you do the dishes, and six months later you have to start all over again.
-Joan Rivers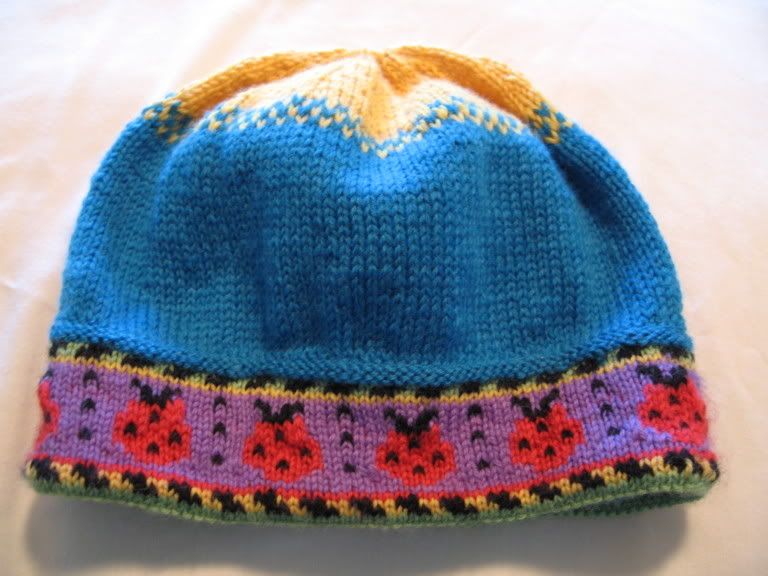 Month 3 of my 13 month internship is here, and it is looking to be a very very good month. For one, it's my birthday tomorrow. For two, it has the word "clinic" in the title. Do you know what that means? Clinics have hours. Regular. Scheduled. Hours. No call. No weekends. No nights. . . . for the last time until April, so I'm enjoying it while I can. Is it any wonder I'm getting a little caught up on the knitting plan?
On your left is the finished Dale baby hat. Isn't it just about the cutest thing ever? The pattern calls for a pom-pom on top, and I'm inclined to agree, but that'll wait until I see how much of which colors I have after finishing (and starting) the matching sweater. (Don't hold your breath.) Close up of the adorable ladybugs on your right. Blocking is an amazing, amazing thing for stranded colorwork. There are reasons you're not really seeing a lot of "before" shots.
Ladybug Baby Hat
Pattern:
cover hat (matching sweater to follow) from
Baby Knits from Dale of Norway
(now tragically out of print) in colorway #2
Yarn:
Dale Baby Ull. soft. machine washable. inexpensive. great colors. Yum!
Needles:
US 0 16" Addis for band, US 2 16" Addis for top
Notes:
The only real modification to this project was that I picked up the cast-on row and knit the hem together with the body when I reached that length on the body. The pattern called for just folding up the hem, but it looked like it was way more inclined to roll than that, so I took a proactive approach.
Best Thing About This Project:
knitting
on call
And now that that's finished, look what's in store for Month 3: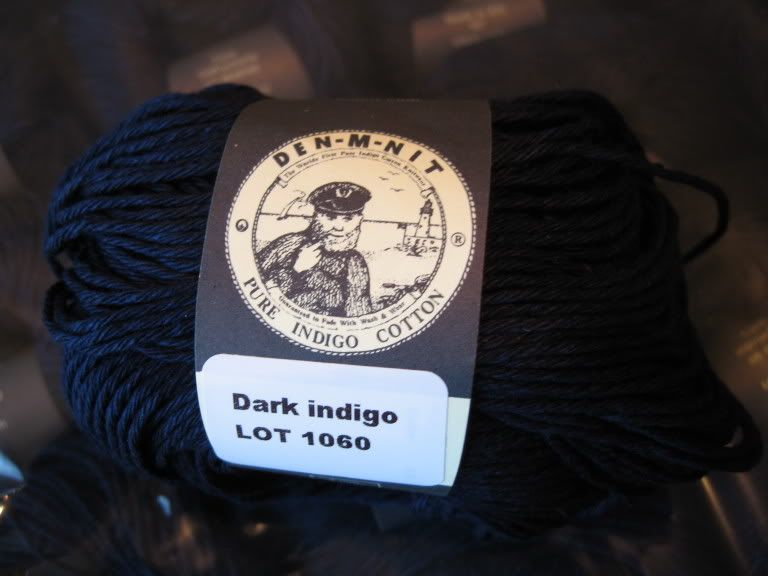 Twenty skeins arrived in the mail yesterday. Time to dye my needles blue!