A Swimmer
When you fall into a river,
you're no longer a fisherman;
you're a swimmer.
-Gene Hill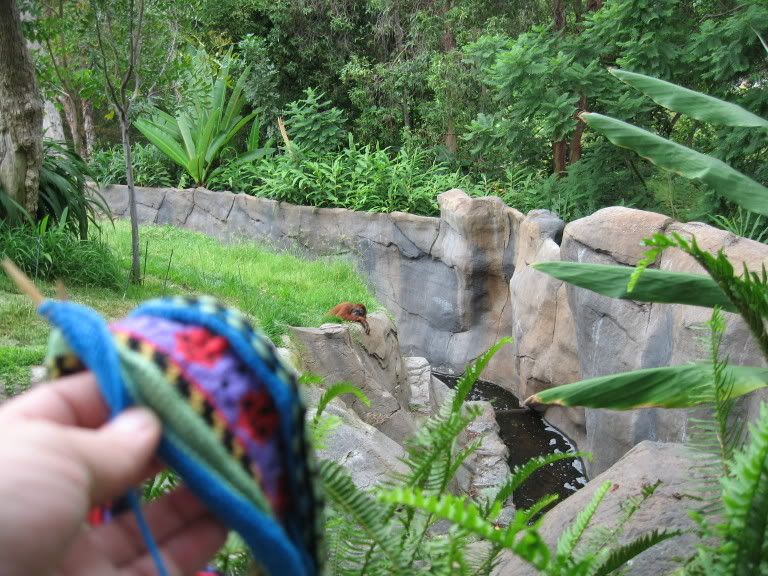 I've seen it, you've seen it, we've all seen it all over blogland - the apologies from bloggers on vacation, bloggers with new jobs, bloggers whose real lives have taken precedence over their blogs (and even - gasp! - their knitting!). Well, no apologies here. You know I've been busy. If you need a reminder, in the past 8 weeks I have driven cross-country, moved (twice now), and started my internship. I'm trying desperately not to abandon
Rachel
, who is probably rueing the day she ever agreed to co-host
a knitalong
with me, and attempting to actually knit. Remember
the grand plan
for knitting through internship? Yeah, me neither. Oh,and did I mention that my family came to visit last week? Or that I need to buy my camoflague uniforms for
this
in 4 short weeks and the uniform shop is out of my size? It's a busy NewCaliforniaLifestyle, that's for sure.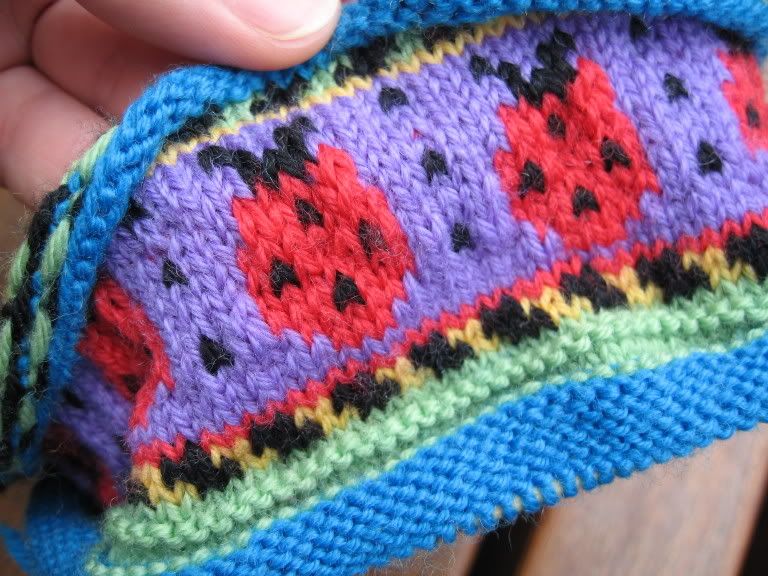 Fun with the family meant another trip to The World Famous San Diego Zoo. See the tiger up top? See the ladybugs to the right? Any guesses who would win if you put them together in close quarters?
Right. So I stayed a safe distance away and knit away on this adorable baby hat. I'm now at the knit plain st st portion on US 2s instead of knit 3 colors in a row on US 0s. Needless to say, it's coming along much zippier now. It's too too cute. Too bad my first month (and then some) of internship is over and that's all I've accomplished from
July's reading list
.
Nevertheless, my first month of medicine wards is finished and I'm quickly learning the finer points of ortho/sports medicine. A nice change of pace calls for a new project, don't you think? August's "assignment" coming your way soon. Me thinks it might be a little smaller than a fairisle baby set on US 2s . . .