Un-Seamly
Experience is the name everyone gives to his mistakes.
-Oscar Wilde
One of these photos is all that is right about knitting in San Diego. The other is all that is wrong about knitting in San Diego. (And you'd better get this one right . . .)
Here are some of the lovely friendly knitters of San Diego:
Dis from
A Little Loopy
and
Knitzalot
from The Purly Gate and some of their blogless friends were among the first to welcome me to the knitting fun in San Diego. There are knitting groups - yes, plural - on a very regular basis. They are fun people. They knit. How much more perfect could it be?
Well, I could be able to keep my eyes open well enough not to make mistakes like this: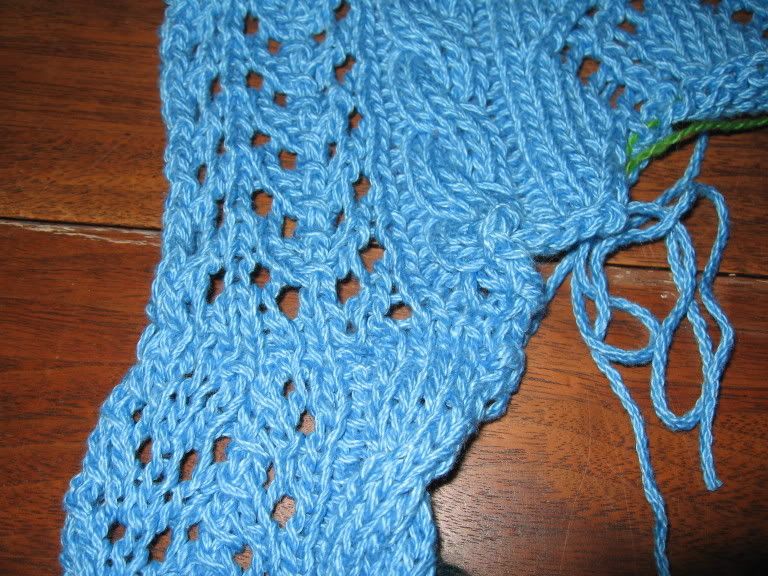 Hard to see with the flash, I know, but do you see how I seemed the completely wrong part to the completely wrong part? I want to wear this cool tank for MyNewCaliforniaLifestyle . . . but that lifestyle is tiring!