Fish Tacos
One summer night, out on a flat headland,
all but surrounded by the waters of the bay,
the horizons were remote and distant rims on the edge of space.
-Rachel Carson
This is what passes for knitting in the midst of my busy schedule of eating fish tacos: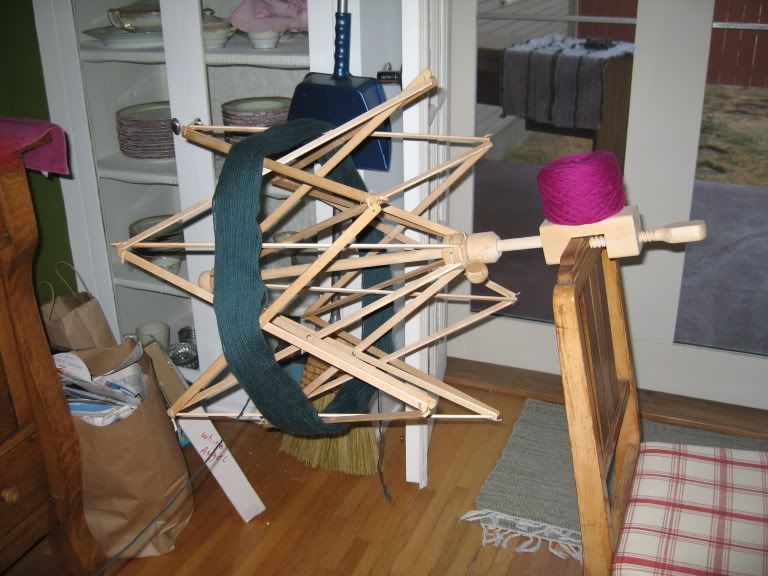 I wound some yarn. The yarn is Cascade 220, The Official Yarn of Knitting Underway (TM). The green is leftover from
Am Kamin
. The magenta I bought to coordinate.
I have two skeins (440 yards) of green and one skein (220 yards) of magenta. The yarn is being used double and it will be felted.
Can anyone guess what I'm making?
There may be a little something in it for you, since I'll be awfully impressed if you can.
Hint:
I've made this pattern once before, used the finished object extensively for four years until it wore out, and now I miss it on a daily basis . . . hence round 2.