Reunited
Every parting is a form of death, as every reunion is a type of heaven.
-Tyron Edwards
Together again at last! I finally reached that point in my unpacking and moving in where I organized the stash, some of which has been packed for ten whole months!
Scenes from the organization process: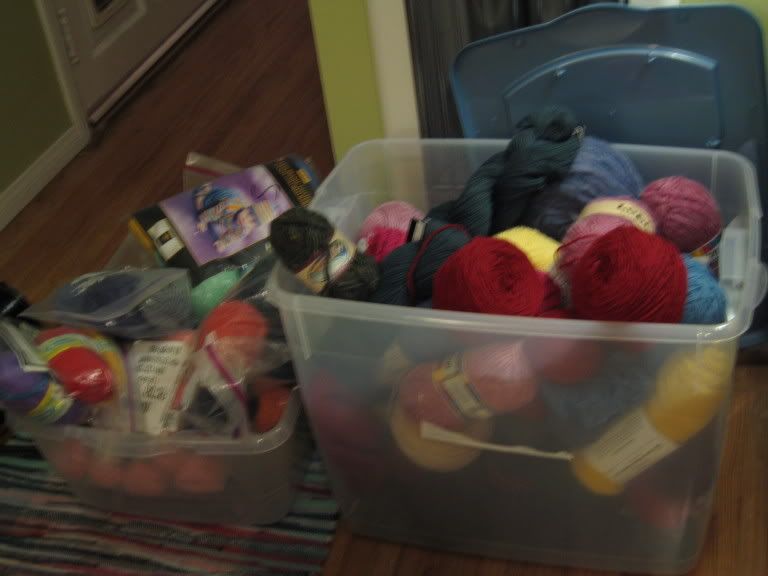 I only have one big bucket o' wool (that doesn't go thematically with something else, like lace yarn, sock yarn, yarn for specific projects, oddballs . . .) which isn't too bad. I think it's going to stay in the bin and live in a closet, though.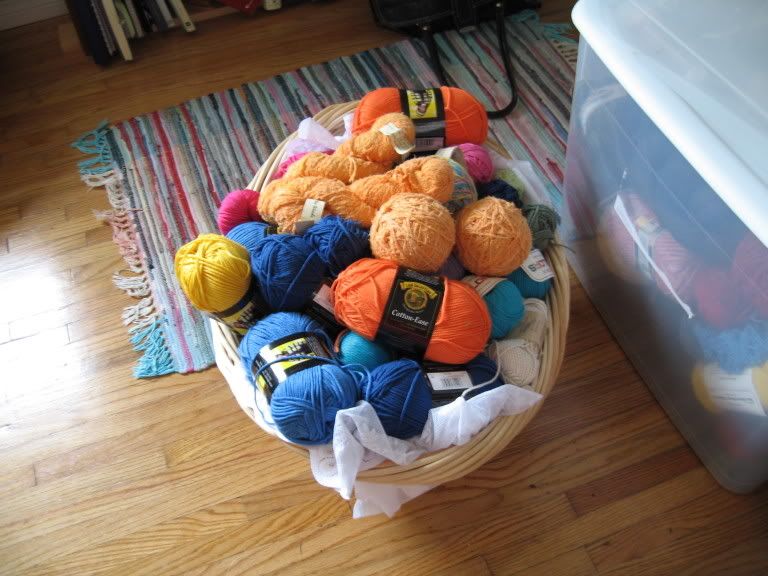 For MyNewCaliforniaLifestyle, I put all my cottons in a big basket front and center to inspire me. Notice the extensive collection of discontinued Cotton Ease (and how nicely they match the throw rug the wonderful
Kate D.
gave me eons ago). A great yarn, great rug, great friend.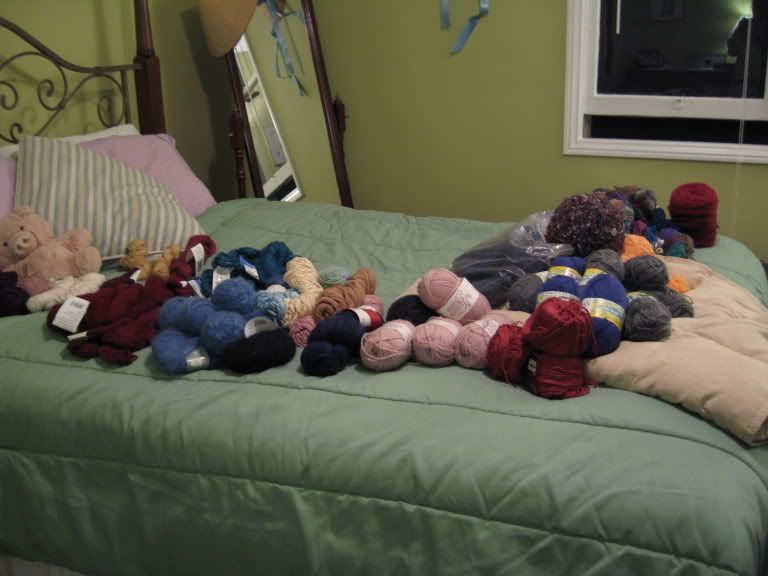 Non-white walls are great fun, although the green of that and my comforter are not the best-ever match. All that's left now is curtains. Since I can't find any I like, I'm thinking I'll make some with my snazzy new sewing machine. (Famous last words?) My roommate discovered a discount fabric place and spent last evening re-upholstering an ottoman to match the chair she did previously, so I'm in good company.
There was a minor casualty, however. Note to self: slippery silk should be contained before travel.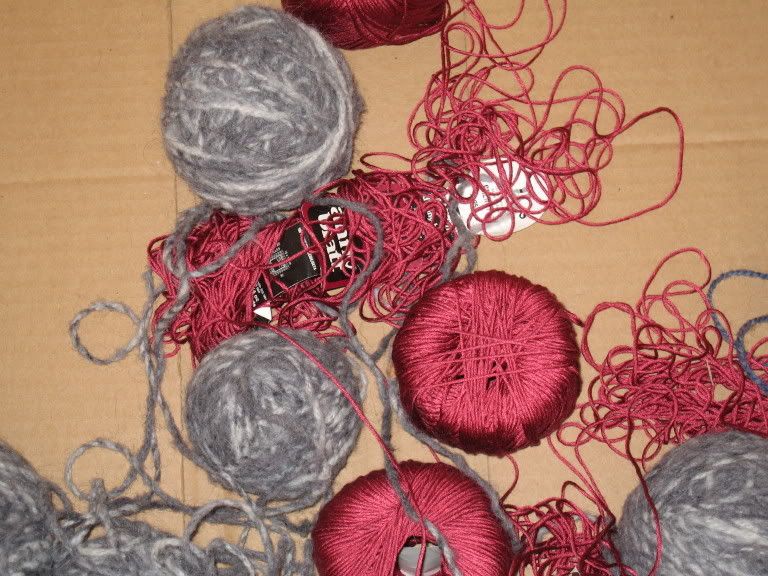 My old TV stand is getting a new lease on life as a yarn storage cabinet - look how pretty!
Now I am completely re-inspired, re-invigorated, and raring to go with my knitting. But I have to go re-certify in CPR instead. Nevertheless, it's going to be a great week on the blog, full of yarn, patterns, and good ol' fashioned knitting fun. Stay tuned.