Also Off the Radar
In the spring, at the end of the day, you should smell like dirt.
-Margaret Atwood


I'm frankly not quite sure what I've been blogging about. It seems that so much of my knitting has been off the radar. Do you recognize
these socks
? They made a brief appearance when we met
Nova
, but other than that, they seem to have sprung from my purse fully formed.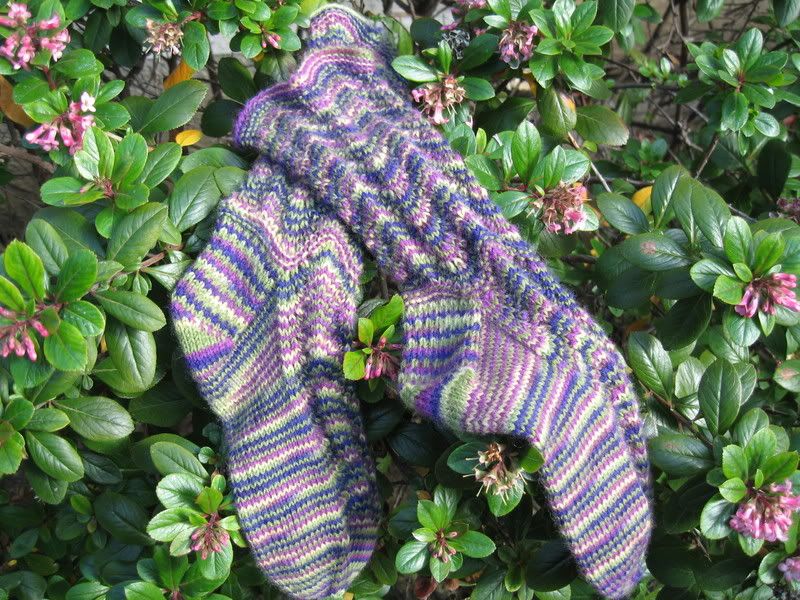 Feather and Fan SocksPattern:
Feather and Fan Socks from Socks, Socks, Socks! by XRX
Yarn:
KnitPicks Memories in . . . something. Gardenia, maybe?
Needles:
Brittany Birch US2 dpns
Notes:
Not a single change. This is quite the perfect pattern.
Best Thing About This Project:
Spring. And the way this pattern is just delightful for very varigated yarn.
Labels: Socks