About Time
Time has no divisions to mark its passage,
there is never a thunder-storm or blare of trumpets
to announce the beginning of a new month or year.
-Thomas Mann
It's only taken me
a year
. . .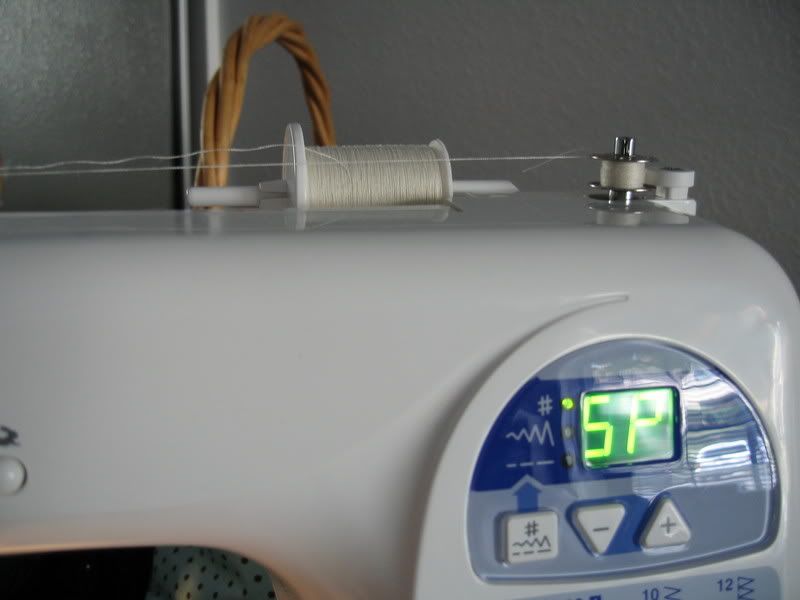 I made a bobbin.

And threaded the sewing machine.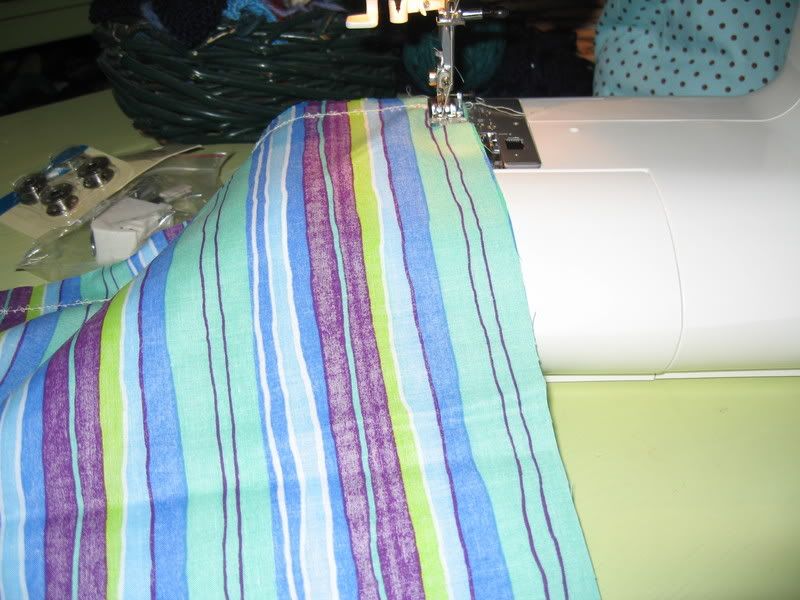 And sewed three seams.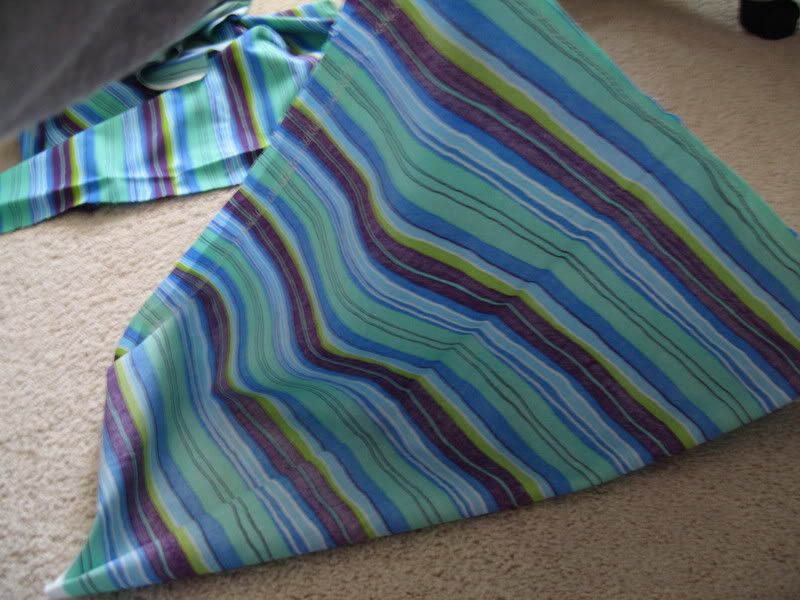 To make this very irregularly-shaped pillow insert.

Which I stuffed mostly with yarn scraps, plus a little Fiberfill. (You knew I was saving them for a reason, didn't you?) Because I wanted a very firm pillow.

Because of it's awesome (and rather unusual) shape.
The Humbug Pillow is now finished (my UFO Resurrection for May). More importantly, my sewing machine is all threaded up, and I actually sewed something. I'm embarassed to say how easy it was. . . Any thoughts for what my next project should be? This was fun.
The Humbug Pillow
Pattern: from Debbie Bliss' Home
Yarn: Cotton Ease (Old Style) - stash busting!
Needles: US 8 circulars, something metal
Notes: I didn't swatch, so I just knit it to the dimensions and made the pillow as long as they said. I suspect that my gauge was a little tight because the photo is the book is more "square" whereas mine has a distinct oblong-ness - it's longer in one direction. But it's perfect for lying back against. Also, I was worried that the lining fabric might show through, so I picked something complimentary and on sale. Isn't it cute?
Best Thing About This Project: Clearly, using my sewing machine. But a runner up is how much I like the finished project. It's a perfect reading pillow - props your head up at just the right angle.
The weekend was full of all sorts of other crafty goodness (of the knitting variety) as well. It's incredible how long an actual weekend - two whole days off - is.
Labels: Finishing, Knitalongs, Sewing