The Activity of Today
Progress is the activity of today and the assurance of tomorrow.
-Ralph Waldo Emerson
I felted the first two (of what are likely to become many) of my felted toy balls. For comparison's sake, I put
Month 3's denim jacket
- in its entirety- next to them in the photo. Yes, I took your collective advice and ripped it out. I restarted, but clearly haven't gotten all that far yet. No matter. Isn't the felting fun?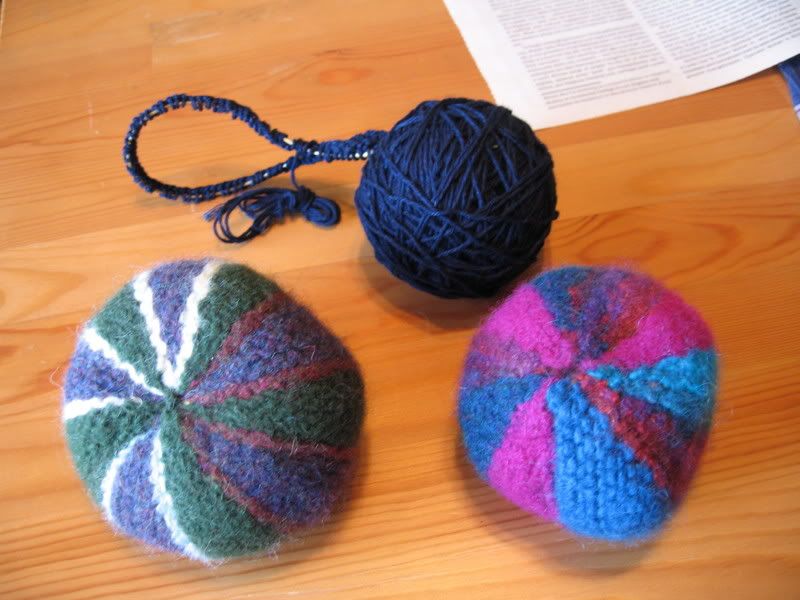 They are drying on my kitchen table above, and by the time I next get home (um, tomorrow sometime), they should be dry enough to stuff and close.
Although it's hard to see from the photo, they are appealingly round.
Marina
was kind enough to point out that I might have just a wee little problem with knitting
small,
round objects
. . .