Eye Candy Friday
Save a boyfriend for a rainy day - and another, in case it doesn't rain.
-Mae West
I've been enjoying all the
Eye Candy Friday
posts around, and after much delay, I'm joining in to introduce you to the other reason (you know, other than that whole intern thing) that life in San Diego is so great (and busy):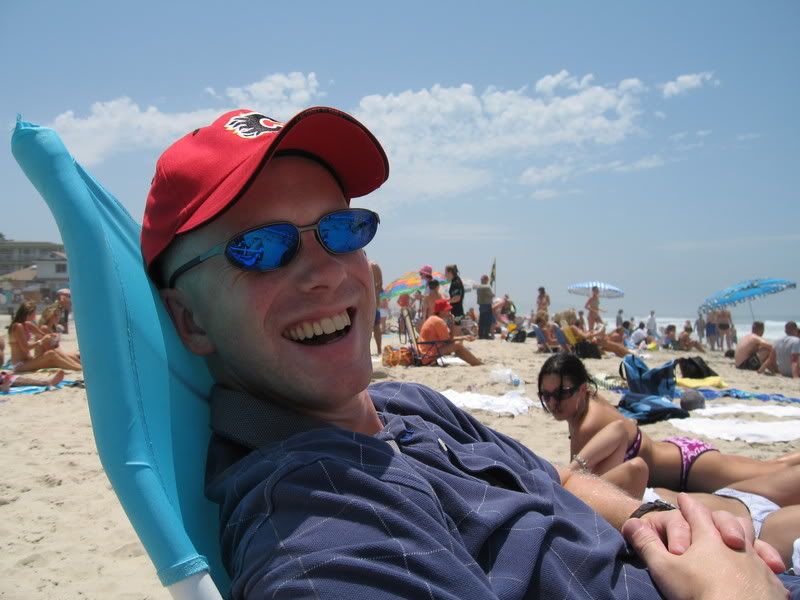 Meet J. He's the new eye arm candy around here. Isn't he cute? He's one of the good ones - brilliant, funny, brings me flowers. Wouldn't you want to spend your time off with him if you could?

But this is not just any gratuitous Eye Candy post. No, no, this is a post about knitting. See, J knows that I knit. Has known, even since before we were dating. And to his credit, he has never once even hinted that maybe I have too much yarn. He even took this photo. He readily concedes that he doesn't "get" blogging, but we had a conversation like this last night:

Me: J, I have a question for you. You can totally say no and I won't be at all upset.
J: [abject panic] What is it? [more panic] Whatever it is, you can tell me.
Me: Can I put you on my blog?
J: [deep sigh of relief] Of course. Didn't I tell you that at least a month ago?
Me: I don't think so. But thanks. It'll be for eye candy Friday. I'm using the photo from sailing.
J: Whatever you want.
[pause] Is this about how you won't knit for me?
Me: Yup.
J: Am I going to look like an idiot?
Me: Never.

So without making J look like an idiot . . . a conversation sparked by his first view at the entirety of my handknit sock collection, all in their lovely sock boxes:

J: [in a cautious, diplomatic tone] So you, uh, store your handknit socks in special boxes?
Me: Yup, my friend Kate made them for me.
J: [abandoning that line of questioning entirely] How long does it take to make something? Socks? A hat? A scarf?
Me: You know I can't knit for you, right?
J: [indignant now] Why not?
Me: [solemnly] It's bad luck. The Boyfriend Sweater Curse.
J: The what?
Me: The Boyfriend Sweater Curse. You can't knit for your boyfriend. It's bad luck, a jinx.
J: [long pause] Well, I wouldn't want you to think we're jinxed. If that's what you'd really think.

Let me tell you, he sounded pretty disappointed for a guy who is always hot, never cold, and wore nothing but scrubs in the middle of winter in Wisconsin.

As far as The Boyfriend Sweater Curse goes, mark me firmly in the true believer column. And now for my completely gratuitous photo: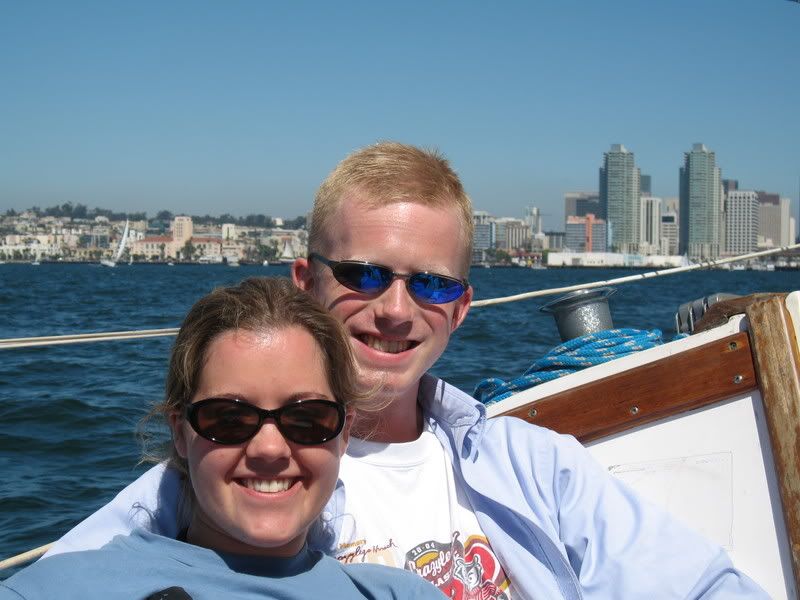 You wouldn't want to jinx that either, would you?