The Wearing o' the Green; or Kiss Me, I'm Irish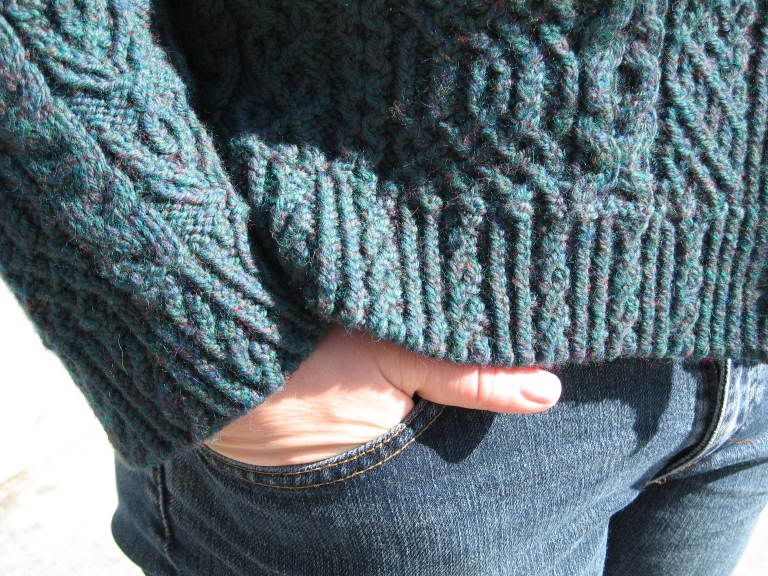 I arise today through
the strength of Heaven,
the rays of the sun,
the radiance of the moon,
the splendor of fire,
the speed of lightening,
the swiftness of the wind,
the depth of the sea,
the stability of the earth,
the firmness of rock.
-St. Patrick's Breastplate
I have knitting to talk about, but St. Patrick's Day is a grand holiday all over, the blog included, so we'll celebrate with some photos of me wearing the green. I mean, if the bishop gives us a dispensation from Lenten Friday observances, surely we can take a little break here.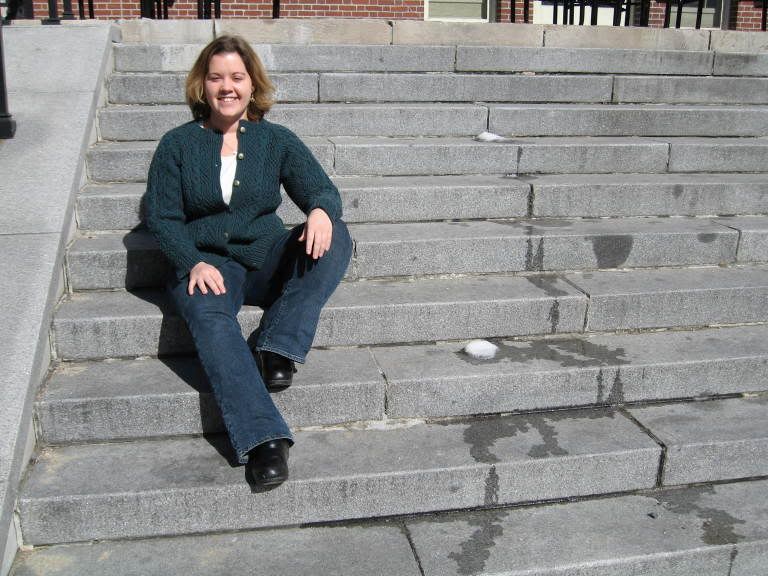 Rachel
was kind enough to help me out when I realized that all of my modeled photos of
Am Kamin
involved
a gold medal
. So for posterity, here's my green as it it usually seen on the Main Green on campus.
Wear your green, and
kiss me, I'm Irish.