The Socks Go to the Shaker Village
My life goes on in endless song
Above earth's lamentations.
I hear a real tho' far off hymn
That hails a new creation.
Through all the tumult and the strife,
I hear its music ringing.
It sounds an echo in my soul.
How can I keep from singing?
-"How Can I Keep From Singing,"
Traditional Shaker Hymn
On Saturday, Katja and I decided to take the socks to the
Canterbury Shaker Village
(
NPS link
) in Canterbury, NH.
Here's Friday Harbor (on the left) and Katja's stockinette stitch sock (on the right) enjoying the historical buildings: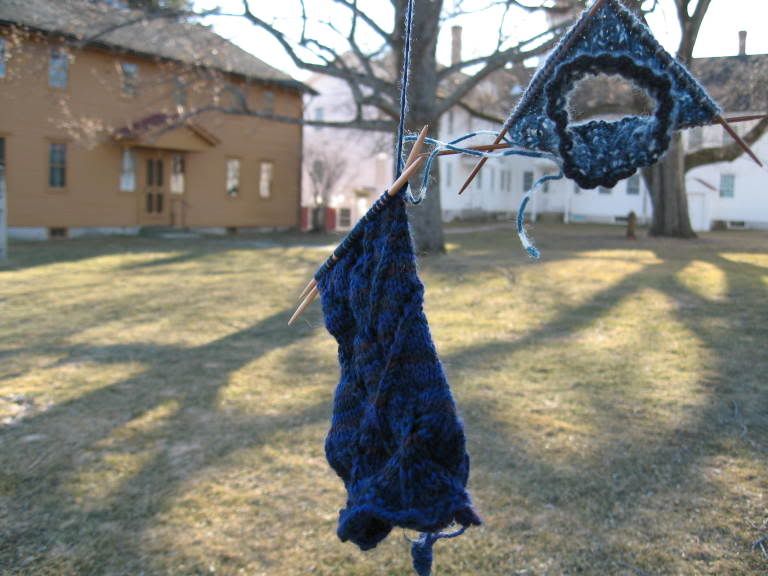 Shakers were known for the self-supporting nature of their communities and had many workshops and farm buildings, in addition to residences. A large community such as that at Canterbury would also be divided into distinct families who lived and dined together.
Dangling before the whitewashed fence:
Shaker communities were known for their order and cleanliness, as is their furniture.
Reclining on the stairs of the meeting house: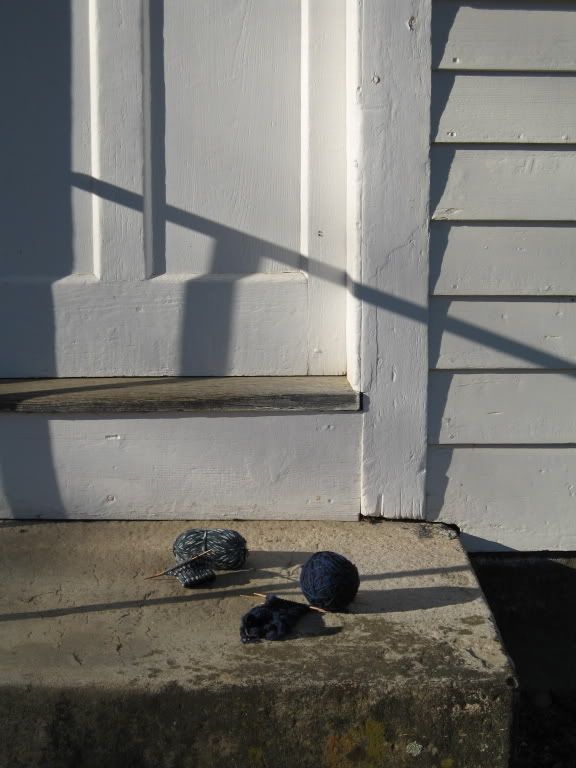 Shaker worship services were renowned for their singing and dancing.
And, of course, enjoying the medicinal herb gardens: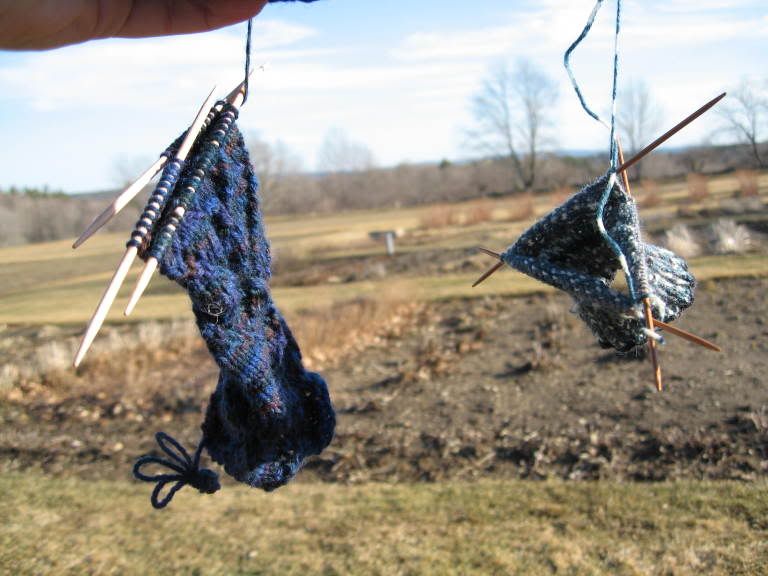 Shakers were the first to package seeds in little paper bundles for sale.
As for the contest,
several people got the Shaker connection, and several of those were specific enough to realize that this was the Canterbury, NH Shaker village.
Rachel
was the first to guess Canterbury, and
Jenn
and
Nikki
followed her with that. But Erica (do you have a blog?) emailed me with the results of her extensive research:
And I'm not entirely certain, but my best guess as to the specific place the socks are is the fence surrounding the Dwelling House. How close did I get?
I hadn't realized anyone would get close enough to identify the fence. Erican also informed me that it was sheep-shearing day in Canterbury when I was there - how did I miss that? Way to go Erica!