Stash-a-longing
Feeling and longing are the motive forces behind
all human endeavor and human creations.
-Albert Einstein
I'm so jealous.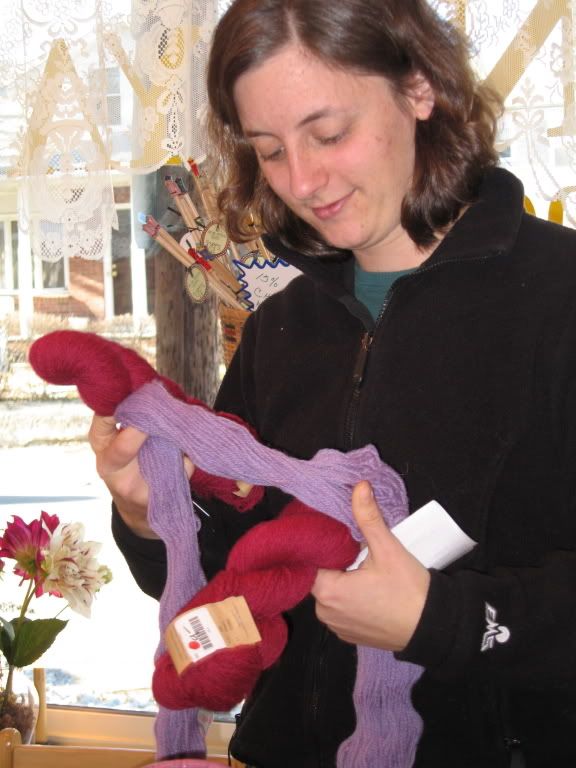 Here's my Olympic teammate Katja and a small fraction of her new yarn. This is, I believe, Jameson's Shetland with an idea to make some fair isle - a hat and mittens, perhaps. Really, it is Stash. Yarn bought because it's good yarn and it's on sale and someday, somewhere, somehow you might get around to making something from it.
I haven't bought yarn (except 2 skeins of sock yarn on the free day) in something like 10 weeks, which I'm fairly certain is a record. I even missed a 40% going out of business sale. This is getting desperate. (The fact that I seem to have just as much yarn as ever is entirely not the point. Clearly, it's reproducing on it's own.)
How much longer is this
Stashalong
?