Greetings from The Olympic Village
But to me, training in the [Olympic] Village

brought all the best memories we have.
-Mary Lou Retton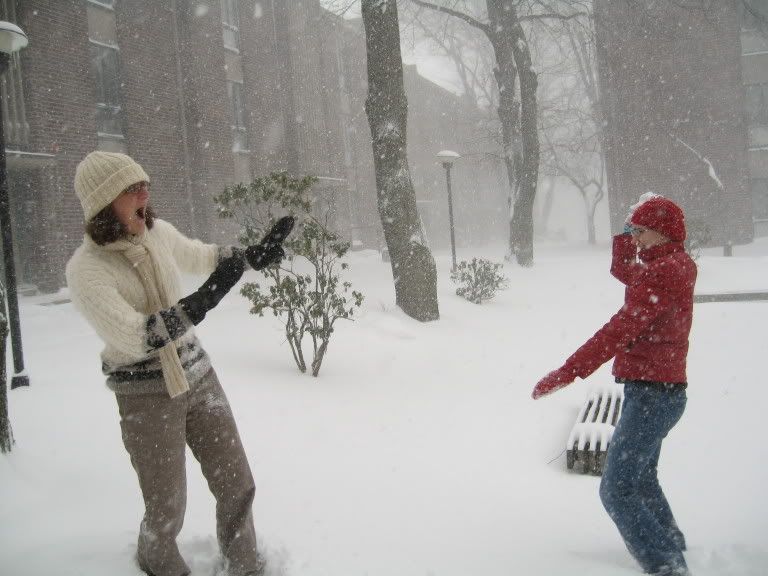 Greetings From the Olympic Village, Providence, RI! Anticipating the snowstorm, Team College Hill
convened at
our Olymic Village
for an intensive training session, now known in the words of our multi-lingual Katja as "Ein Sleepover."
You want winter sports? Torino has nothing on us.
Snowball fights. Snow angels.
And a particularly daring trek - in blizzard conditions and gale force winds - to the nearest Whole Foods for some coffee. Recall our obligations to Team Caffeine, and the utter necessity of coffee to fuel our Olympic aspirations.
Note
The Official Snow Sweater.
The woman at the (surprisingly crowded) store commented on the loveliness of each of us in our hat-scarf-mitten sets. We were lovely, look:
After we restocked the Olympic Village, the real athleticism began: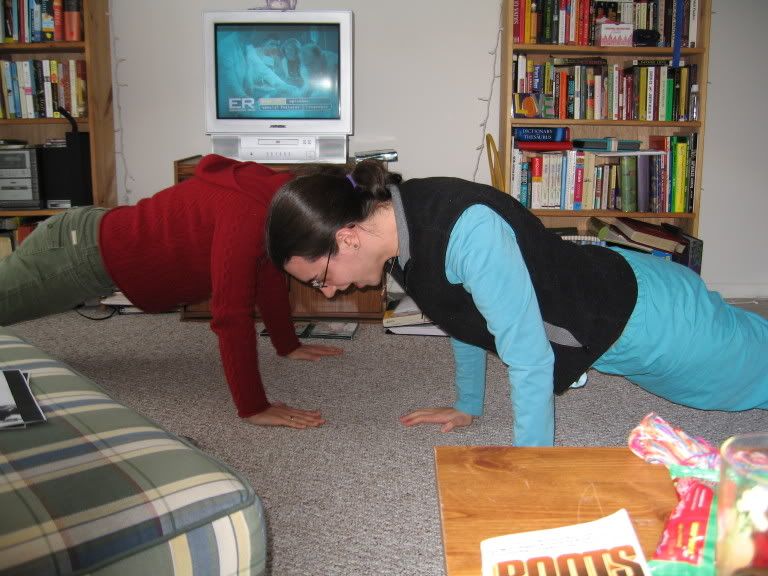 And then, only then, did we knit. We knit all day and well into the night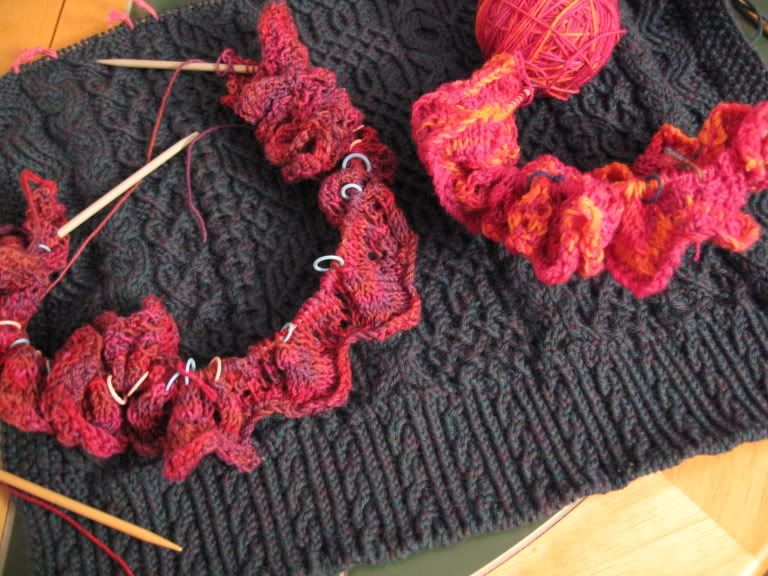 (which is why our progress photo is so dark).
Looking left, that's the back of
Am Kamin
up to the raglan shaping on the bottom. On the left is Leah's Ene's Scarf in Lorna's Laces Shepherd Sock, color Valentine, up to row 12. On the right is Katja's Ene's Scarf in LL, color I call Sherbert, up to row 8.
We knit and knit and knit and knit. We made excellent progress. It does, however, raise an unforunate question:
How are we ever going to finish when we can't knit 8 hours a day every day?