A Parade of Nations
The six colors, including the white background, represent the colours of all the world's flags . . . This is the true international emblem.
-Pierre de Coubertin, reviver of the Modern Olympics, 1894
Already the Olympics have been bringing people together. Rachel of
LicketyKnit
found Team College Hill when she was looking for something else on the Knitting Olympics homepage. Well, Providence is not that big, and it turns out that we all knew each
other six ways to Sunday, but never would have met if it weren't for this. Since Rachel brought the Ben&Jerry's and her impressive collection of Red Sox stitch markers to last night's Opening Ceremonies, I cannot stress what a tragedy that would have been. It was awesome.
(I can promise that Rachel's going to have better photos of this.
Go look.
)
We had our very own parade of nations last night. We ate Thai food and Ben&Jerry's (Vermont has a long history of trying to secede into it's own nation), knit patterns from Japan, Estonia, and New York City (again, a different country down there), and watched the crazy display of "Passion" that was the Opening Ceremonies. Loved those dresses that makes you look like you are the alps . . .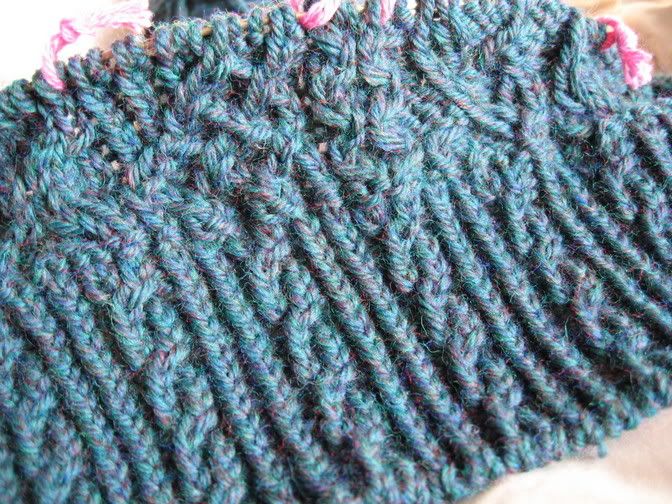 Oh, and it turns out that one of my roomates once hitch-hiked in Italy with a couple who had been to Pavarati's wedding. Which makes us *thisclose,* right?
So, about the knitting:
Think this is 6.25% of Am Kamin?
Me neither. But it has a great tubular cast on, and we're on our way.
Katja
managed to cast on an impressive 375 stitches (all the more impressive because that's the number the pattern required) and made great progress on row one until she got so distracted by the dancing cows that she had to tink half of it. Nevertheless, she's learning all about the shape of the knit stitch and double decrease, and is poised to get snowed in and knit away this weekend.
You may notice that
Leah
is conspicuously absent from all the photos. While we were laughing at how cold Laura Bush looked, she was saving lives in the ED. She plans to cast on today, before saving more lives tonight.
Rachel
's Tubey is coming along beautifully. I'll let her tell you all about it.
Isn't this fun?