As Pretty as an Airport
It is no coincidence that in no known language does the phrase
"As pretty as an Airport" appear. -Douglas Adams


Winter Folly
and I had a great time in Florida. We lounged at a pool that was by a lake: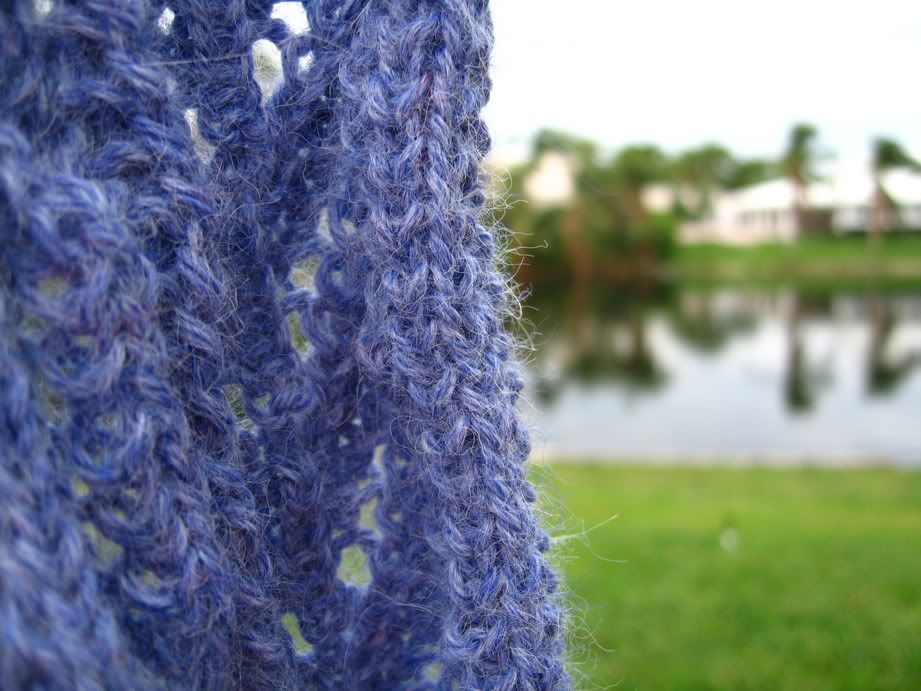 (And if H. the wonder photographer has any suggestions, let me know.) We stopped to smell the tropical flowers:
(They didn't smell, but aren't they purty?) And we learned that this is what coconuts look like on the trees: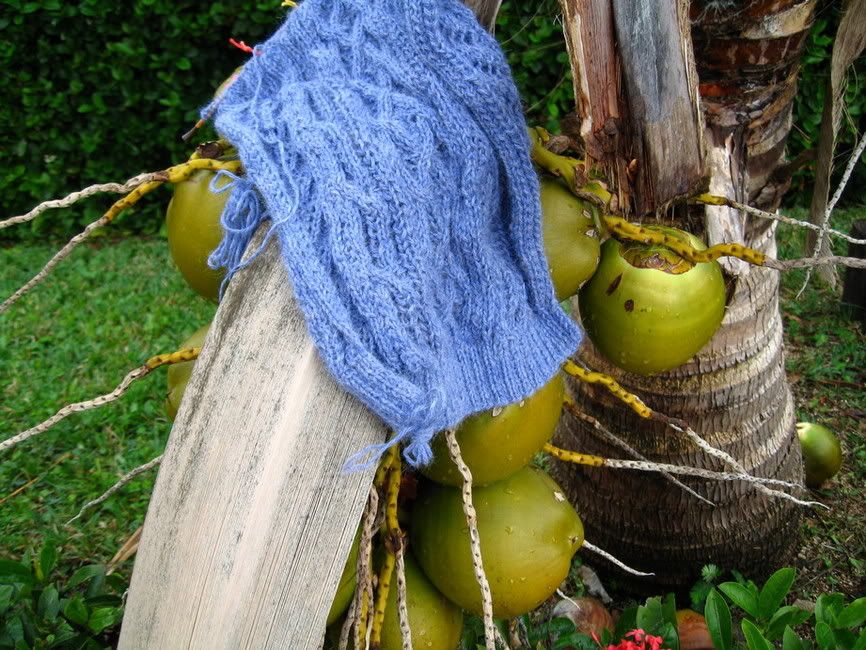 And now for our daily dilemma: After good times (yeehaw!
good
times!) in the Altanta airport we finished the front and started the sleeves. By last night, the sleeves were half done (or half undone, depending). Today is Monday.
The Olympics
start Friday. And yet, I could almost wear this sweater. It needs
two half sleeves
seaming
1 inch of ribbing around the crew neck
blocking
dare I hope- another trip to Florida?
This is not terribly much. It could happen by Friday, although not much else could. So why do I think I'll be 99% done with it before Olympics. Recall, the Olympics need
yarn shopping for teammates
yarn winding for me
rewriting Japanese pattern into English
finding needles
brilliant blog posts
laundry (it's good to wear clothes in winter in RI)

Did I mention I have other things to do this week? So . . .
what should I do?
Knit like a
crazy lady
trying to finish Winter Folly and wear it with pride during the Olympics, or relax,
take a deep breath
, and let it wait?