Good Habits Die Hard
Nothing so needs reforming as other people's habits.
-Mark Twain, Puddenhead Wilson's Calendar for 1894
Coffee, yes. Manicures, absolutely. Even exercise. But nobody ever told me this was habit-forming: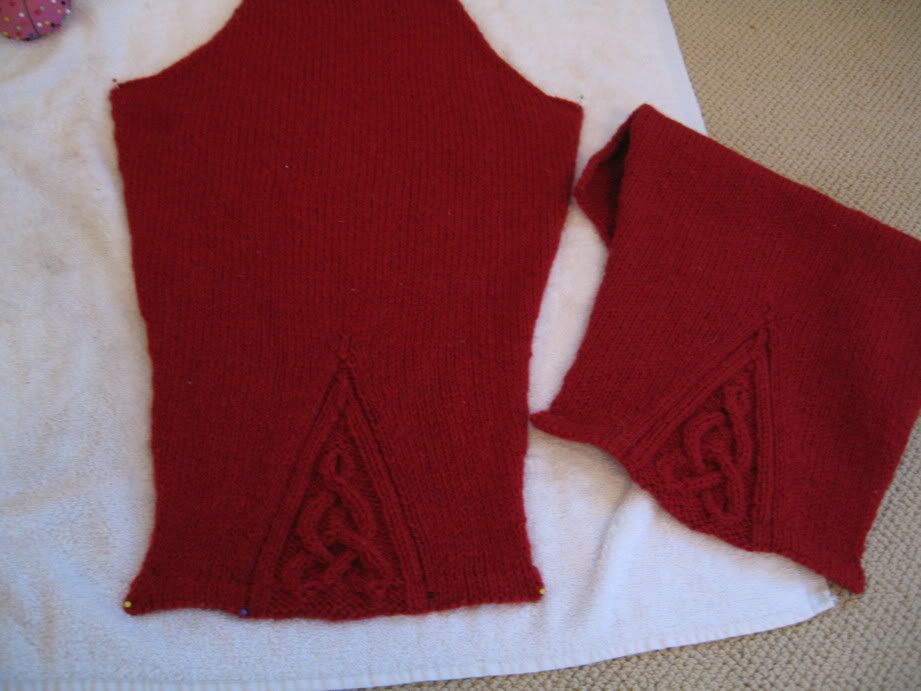 I think it's blogging. It's the only intervention between my former non-blocking-before-sewing-up self (eloquently, maybe erroneously, defended
here
), and now. First it was
the back
of Winter Folly. Now it's the sleeves of Rogue. Seriously, what will be next?
While we wait on the edge of our seats to find out if I will block something else (can't you hear the edge of danger in my voice?), go convince
Kristen
that she should show us the progress on her Rogue.
On another note, do we think the person who googled "commitment issues" really wanted to read about my dilettantism with knitting projects?
And speaking of other projects, thanks for all the suggestions about the chupph project. It looks like we're leaning towards the singe rose leaf lace border, but I still to need swatch for an outside border. I'll keep you posted.