A Crafty Weekend
The land of the fairy,
where nobody gets old and godly and grave,
where nobody gets old and crafty and wise,
where nobody gets old and bitter of tongue.
-William Butler Yeats
I am thoroughly enjoying my month on Dermatology for several reasons. The good and noble reasons have to do with how much I'm learning and how this is actually required for my Internal Medicine Residency. The less good and noble reasons involve how there is no call, and I have entire weekends off. For an entire month. And, for the record, these are the first consecutive two-day periods I've had off in about 7 months. It's really nice. And I'm keeping plenty busy . . . which is why I'm getting around to posting about my weekend on, um, Thursday.
So, in addition to all that
quality time with my sewing machine
(three cheers!), and a birthday party, game night, and a Padres game, I did a whole bunch of work on some long-term knitting projects.
Rowena
saw a great deal of fuddly finishing (ruffles!) and is getting very very close to blocking time. (I usually seam before wet blocking.) You know it's been a long-term project when my fiance comments that I've been working on it "for a long time."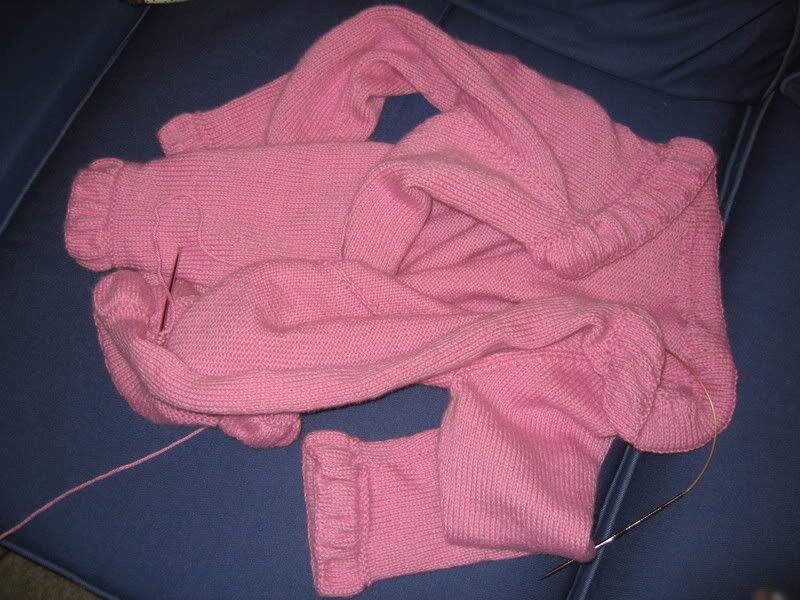 The Chuppah
, of course, got it's due attention and is coming along. The border is now half done, and again I feel so greatly indebted to Victorian Lace Today for their excellent corner-turning instructions. Above and beyond.
I also started the
Ballet T-Shirt
, with many mods, from Loop-d-Loop. You'd be correct if you guessed that this was a book I owned from which I had not yet knit anything. . . . it's a
Book-a-Month thing
. (And, between you and me, I'm kind of glad there's only one month left after this one.)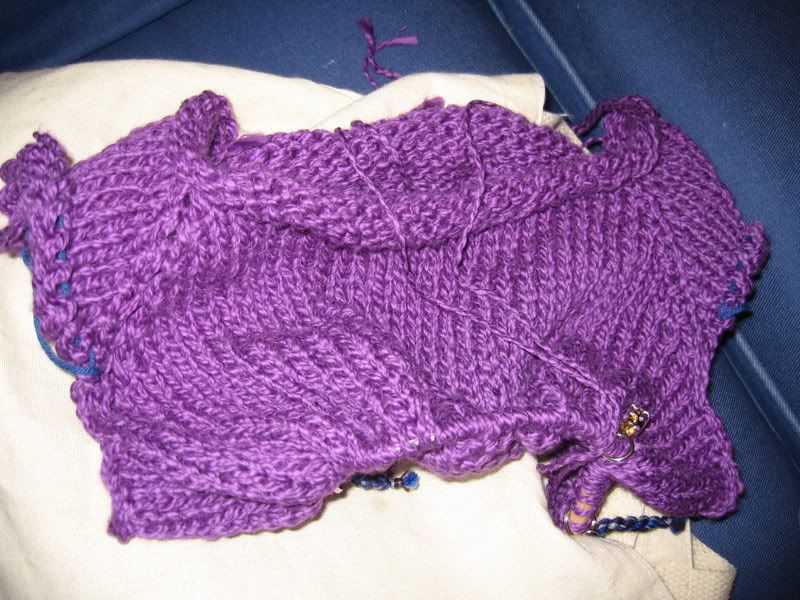 And knitting even found it's way into non-knitting activities. The
Retro Ribs
saw some action at the Padres game.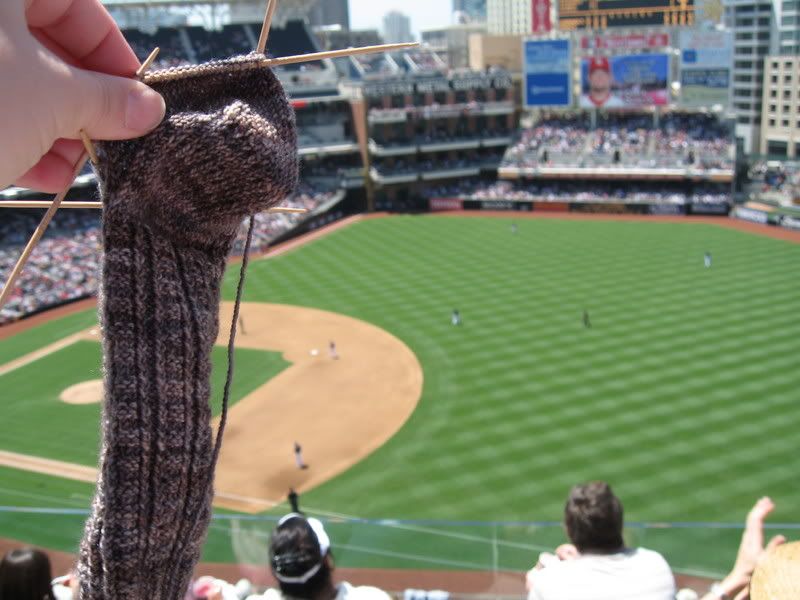 And, speaking of baseball, take a good, close-up look at this photo -
It caught the ball in mid-pitch, halfway between the pitcher and batter, all the way from the Upper Deck.
Labels: Finishing, General Knitting, Rowena, Socks, The Chuppah