Making Progress
I chose my wife, as she did her wedding gown,
for qualities that would wear well.
-Oliver Goldsmith
Ever notice how the blog and real (knitting) life don't always have a 1:1 correspondence? The vast majority of my knitting time has been going towards
The Chuppah
, and yet I haven't posted much about it recently. (Last progress photo
here
.) And so I present great progress: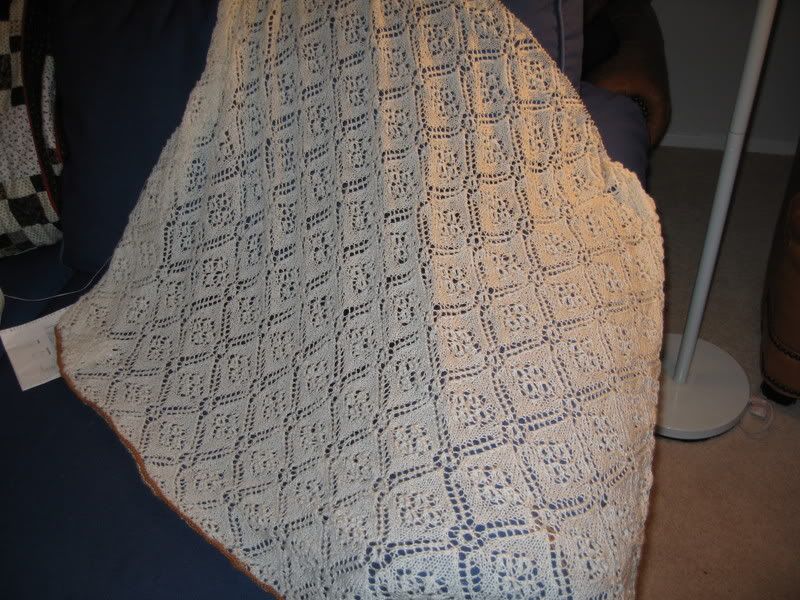 I had all sorts of grand plans to get home and get a nice daylight photo today, but you know how those best laid plans can go . . . To appease those who can't see much above, here's an (unblocked) close-up:
The progress portrayed above is a little more than half of the center section. That would be 6' wide by 3' long, for those of you keeping track, and represents about 1/3 of the overall knitting. Right on schedule. And you know how much I love schedules!
Labels: The Chuppah