Weather or Not
We all grumble about the weather
but--but--but nothing is done about it.
-Mark Twain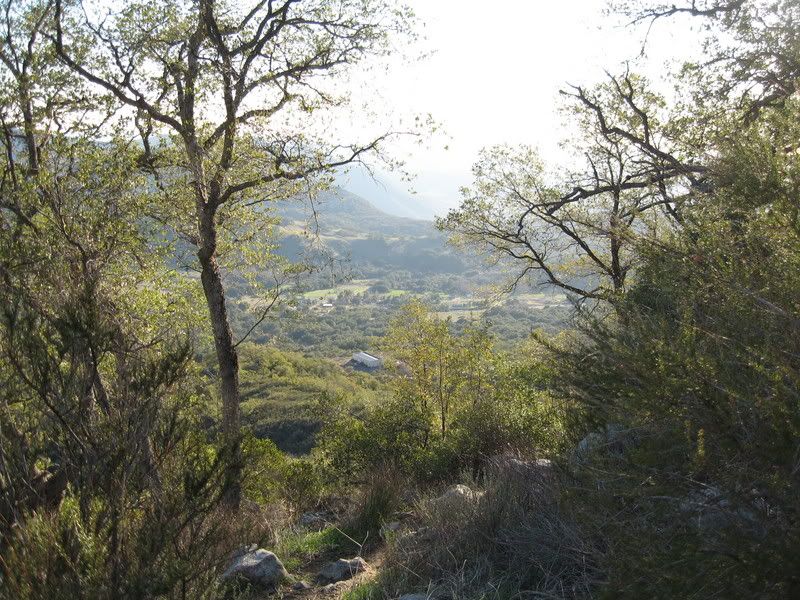 You know that I've grumbled a bit about the weather in San Diego.
It's always sunny. No variety. Who wants to be in a place where it's always nice?
I have to say, though, that in the last two days while my parents are buried in ice and the beau's parents are buried in snow, I've both gone Rollerblading around the bay and - AND - gone swimming. Outside. I think I'm beginning to appreciate this.
And in other San Diego travel news, we headed up into the mountains over the weekend. Beautiful - see above. It was extra-beautiful because we took the scenic route (Yes, I was navigating. Why do you ask?). Ultimately, though, we did reach our destination:
Palomar Observatory
. It was excellent for so many reasons. Not the least of which was this: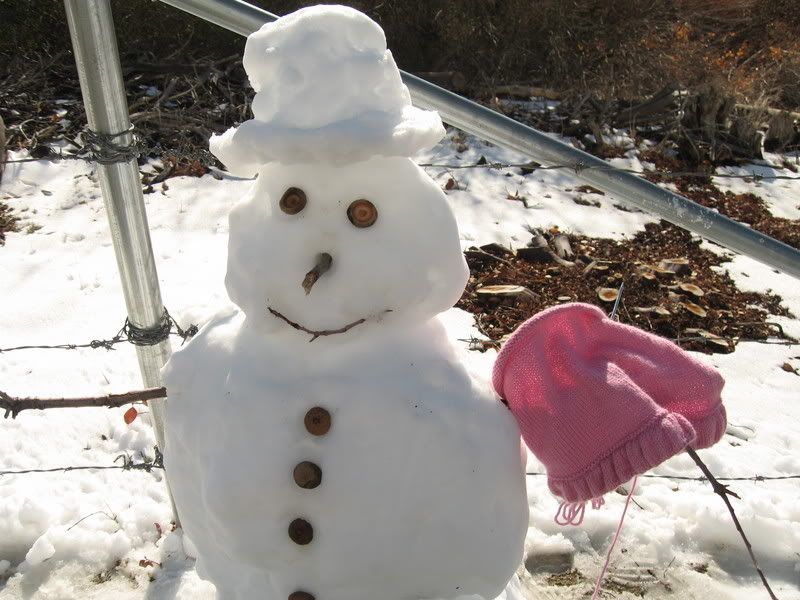 SNOW! Yes, that is an actual snow man. Made of snow. With acorns for buttons. And with Rowena. He tried to help me out. See how nicely it's coming along? After the fun of the ruffle, the stockinette stitch is so soothing. And I'm loving the KnitPicks Ambrosia. I don't know how it wears long-term, but it is lovely to knit. Rowena was just the thing for those windy mountain rows. I did knit a few rounds of the New England Sock (which I WILL finish by the end of the February), but looking down was not recommended.
There wasn't much in the way of snow, but plenty of people were trying to sled anyway. I had no idea what we were getting into, weather-wise, since I've never really believed my mom when she told me it was snowing in San Diego. Doesn't it just figure that I wasn't wearing any handknit socks that day? It was a sneaker kind of day . . until the snow.
And speaking of handknit socks, thank you for all your sympathy on the last post. Those socks are five years old, made of $2 of wool remnants, and have been darned on 3 separate occasions, the yarn has been mildly felted, and they are just done. Good socks probably deserve a good retirement.