Field Trip
God comes to us in the things
we know best and can verify the most easily,
the things of our everyday life,
apart from which we cannot understand ourselves.
-John Paul II


You know how I feel about
road trips
. Very positively. And the upside to working as much as the beau and I do is that we really enjoy your time off. Even a single day is really valuable in the way that it wasn't when I was, say, in college, and I needed a whole week to feel like I was getting a break. With our confluence of 30-some hours away from teh hospital, the beau and I and Rowena took a great little day trip on Sunday to explore parts of southern California we'd never really seen before. It was a fabulous mini-vacation, without any of the stress of actually trying to get somewhere.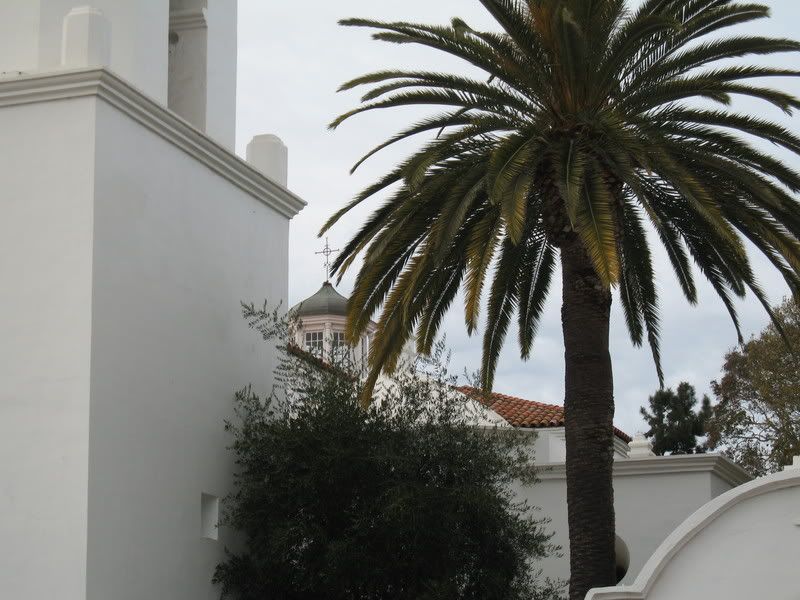 It was
so much fun
the last time
, let's have another contest to guess where the knitting has been. Here's the back of Rowena from Knit 2 Together playing tourist. It's incredible how much stockinette stitch one can knit if the beau drives, isn't it? I started the day at the top of the ruffle and am several inches beyond this photo now.
A close up of that ruffle is definitely in order:
The ruffle is actually a hem, as you may be able to see from the turning row with the hem 1/2 the stitches of the ruffle (which is twice the number of stitches as the body - see how this all works out?). As I usually do, I knit up the hem with the body, which took pretty much forever. Up close, I think it would have been tidier to sew, but from any kind of distance I don't think it makes much of a difference. And the psychological benefit to me is huge.
So, where did we go? Here's one last hint.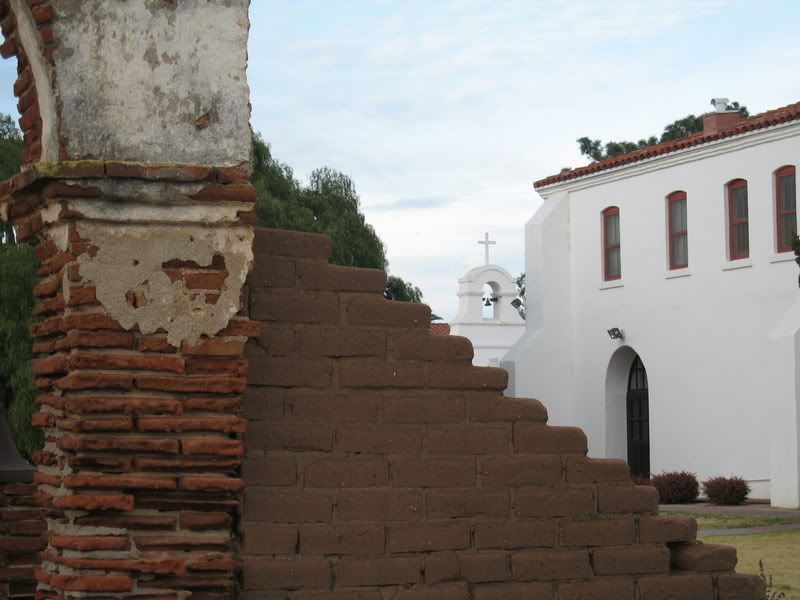 Email your guesses to me by Friday February 2 at midnight Pacific Standard Time (GMT - 8), and the winner will get something wonderfully yarny to be determined next week. Be as specific as you can.
Labels: Rowena