The Amazing Lace Challenge #1
To know the road ahead, ask those coming back.
-Chinese Proverb
Thanks for all the fabulous comments yesterday. You should have seen the look on Billy's face when I showed him. At first he was resistant, but after 300-some miles of the middle of Tennessee, he was beginning to talk about starting a knitting blog. Not knitting yet, but we have time.
In other news,
Rachel
and I had big plans to put up our challenge responses early. We were the co-hosts. We wanted to set an example. Then we had to add 450+ of you to the sidebar. So, under the wire, just before the June 4th deadline for Challenge #1 of
The Amazing Lace
, here's my entry.
The road trip begins.

Following directions is important.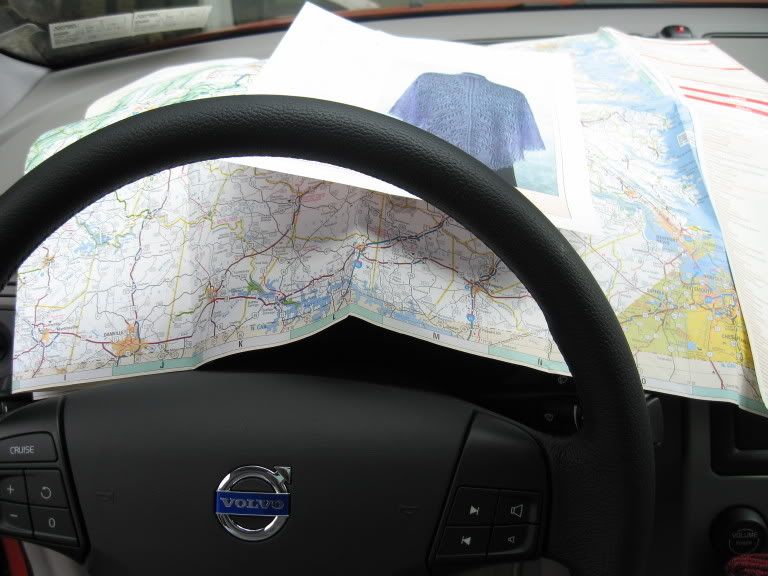 But all along the way, it's about enjoying the experience. The smooth shifting of the gears. The soft hand of the merino-silk blend. The music on the radio. The company of my brother. The entire country flying by on the windshield.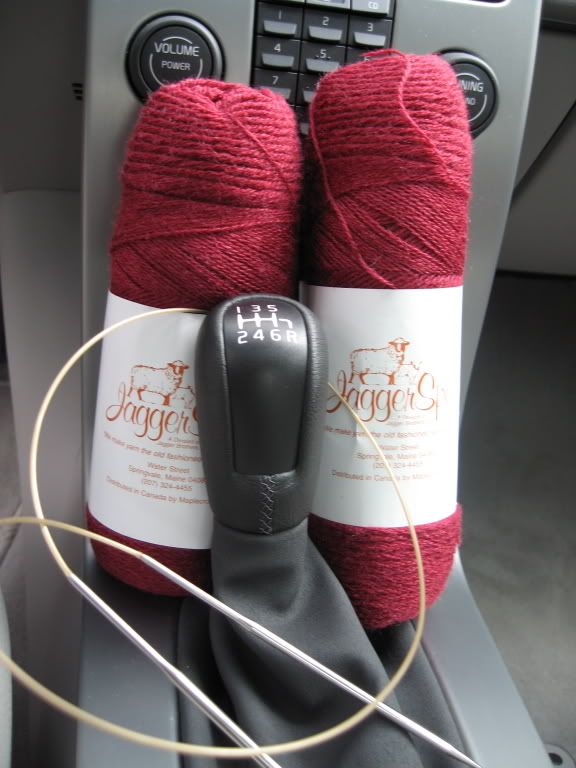 Lace is a journey, not a destination.