Red Socks
I see great things in baseball. It's our game - the American game.
-Walt Whitman
Red Socks at the (Pawtucket) Red Sox game.
These are
the Sockapaloooza socks
from
Carola
. Don't they look great? Not only are the same color as Felix (my new car), but they match my Red Sox t-shirt.
Knitting Summer Stripes Socks in Regia Cotton.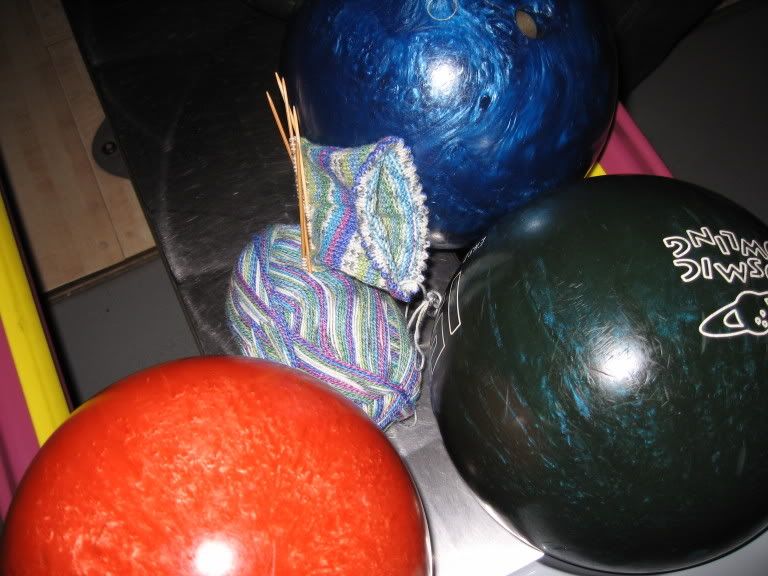 (This photo actually from the bowling alley the other night. Senior week is a good time.) I turned the heel at the game. Sailing right along.