Heaven's Lieutenants
The voice of parents is the voice of gods,
for to their children they are heaven's lieutenants.
-William Shakespeare
Direct from the gun deck of
The Oldest Commissioned Warship Afloat
, I bring you two things:
1. My Dad's
birthday socks
in action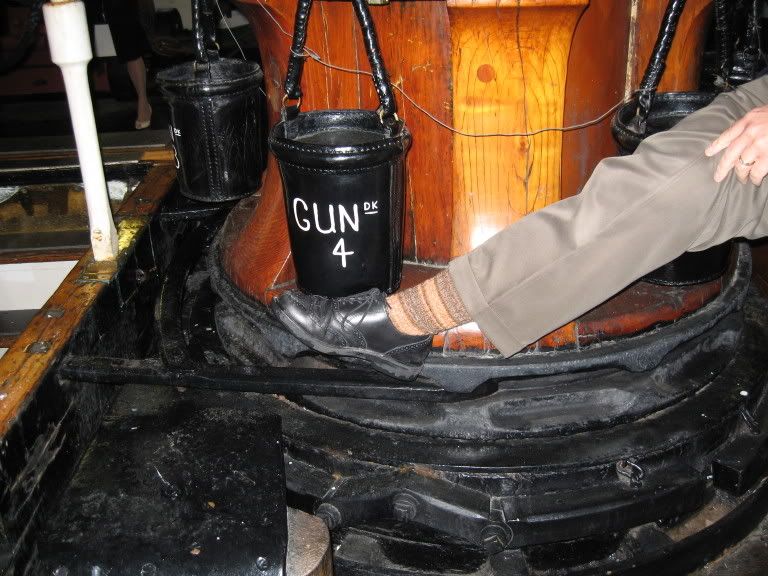 Guess whose idea it was to take this photo for the blog? (Hint: not mine.
Isn't that great?
)
2. You can call me Lieutenant.
Just a little cold for those summer whites . . .