We Have Yarn in Rhode Island, Too
Plain women are always jealous of their husbands.
Beautiful women never are. They are always so occupied
with being jealous of other women's husbands.
-Oscar Wilde
I'm so not jealous of
all
the
people
going
to
fiber
festivals
. Nope. Not at all. You know why?
My
Fiddlesticks
order. I'm so in love. I'm going to make lace. It's going to be beautiful. This summer is all about lace (and if I haven't told you yet today that I love you that you should sign up for The Amazing Lace, get thee thither). I'm starting with the
Peacock Feathers Shawl
in the deep red Zephyr, and then I'll move onto the Lily of the Valley Stole in the sable brown Zephyr. It has nupps. I'm in love.
And also: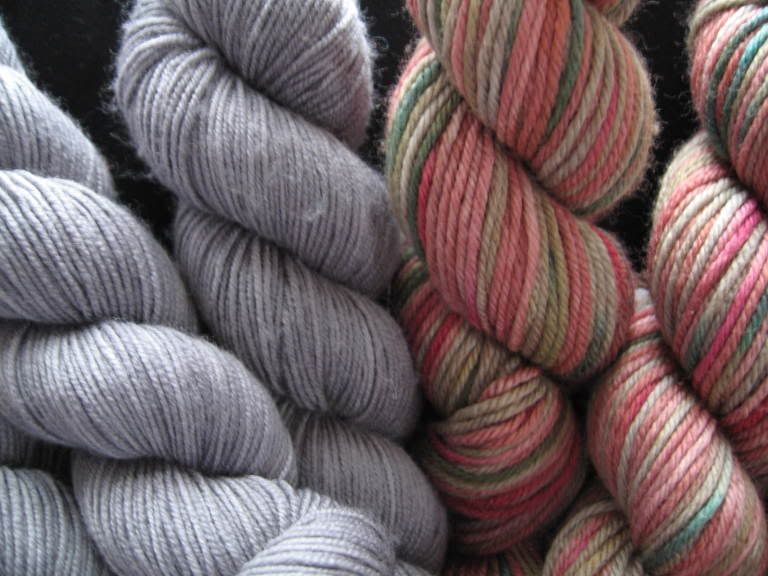 My, um, er, sock yarn. I needed it. The Artyarns Supermerino pink-green is for the Denmark socks for the Knitting on the Road Knitalong. (What? A Nancy Bush sock pattern I've never knit? Crazy.) I need to maintain
my good-standing
. The Artyarns Ultramerino weight gunmetal-colored yarn is for the New England socks, also from Knitting on the Road. I think these will be therapeutic, help me deal with the separation anxiety issues that accompany leaving the city I've lived in for eight years. (Plus - they're lace!)
Because no matter what the question, handknit socks are definitely the answer.