And Now, The Rose Trellis
To see the world in a grain of sand and heaven in a wildflower
Hold infinity in the palm of your hand and eternity in an hour.
-William Blake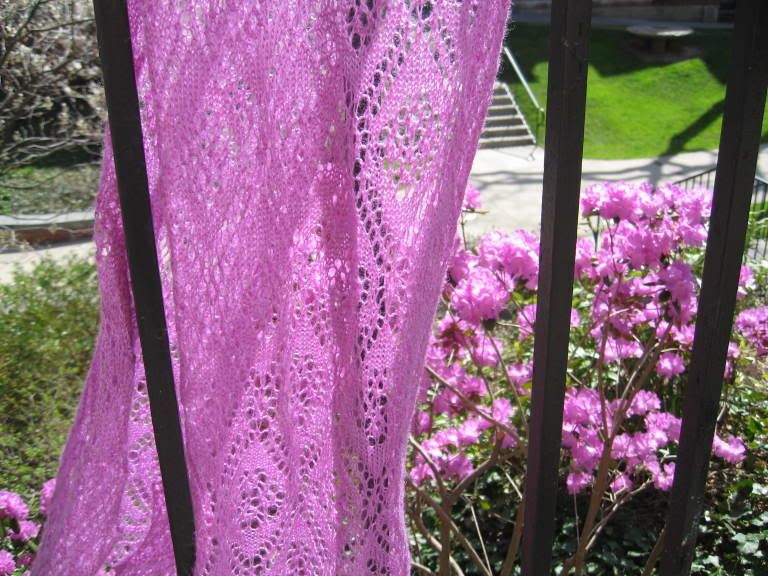 Do you see how it is exactly the same color as these flowers? Exactly. That was as close as I could get off the balcony.
Rose Trellis Stole
Pattern:
Rose Trellis Stole from Vogue on the Go: Scarves
Yarn:
random laceweight that I bought on a really big cone a while ago and still have tons left after this, my second shawl from the yarn. 100% wool.
Needles:
US 4 Addi Natura 16" circulars. I used circulars because I was traveling through lots of airports. The pattern called for US 8s, but I listened to
Eunny
and went smaller.
Notes:
The pattern called for knitting the border separately and grafting it on, side to edge, but I knit it on, knitting an edge stitch with my border every other row. I ended up with 12 sawteeth instead of the 8 they called for, but it seems fine to me.
Best Thing About This Project:
Spring.