Knitting in Action
Twelve highlanders and a bagpipe make a rebellion.
-Scottish Proverb
Today we'll pick up where we left off yesterday: Scotland. I promised you great knitting. There was great knitting. But most of my photos don't show the knitting, they see knitted garments in action.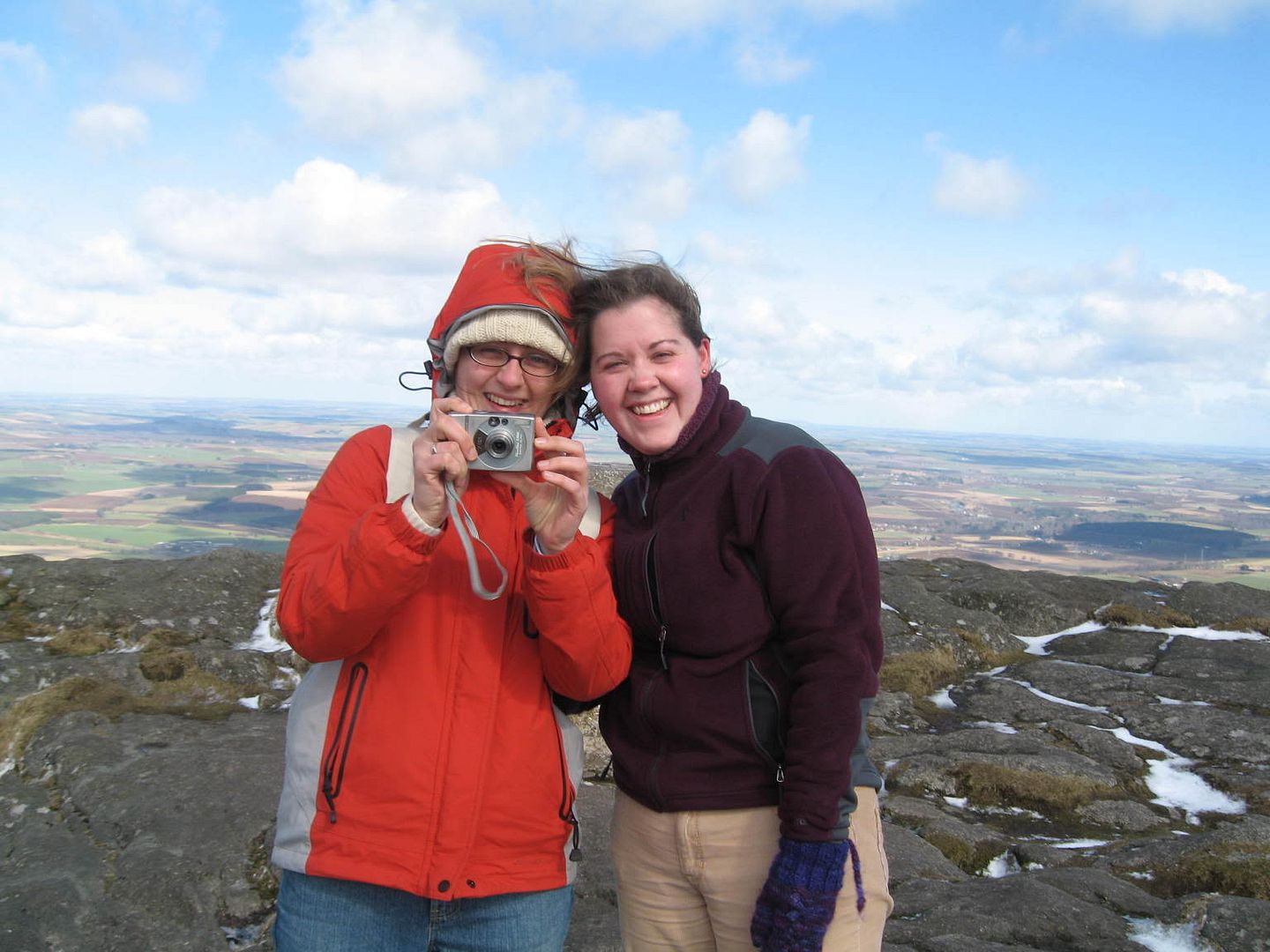 On your right, Katja and I are at the top of Mither Tap, a large hill topped by a Pict fort, conveniently dated to somewhere between 1000 BC and 1000 AD. That narrows it down. Being the highest point for many miles, it was also an incredible wind vortex. There was snow on the ground and it was cold. See the hat under Katja's hood? I made it for her (pre-blog). It's wool. I was clearly too cold to be thinking straight, because I didn't put my hat on until after this photo. Knitting in Action!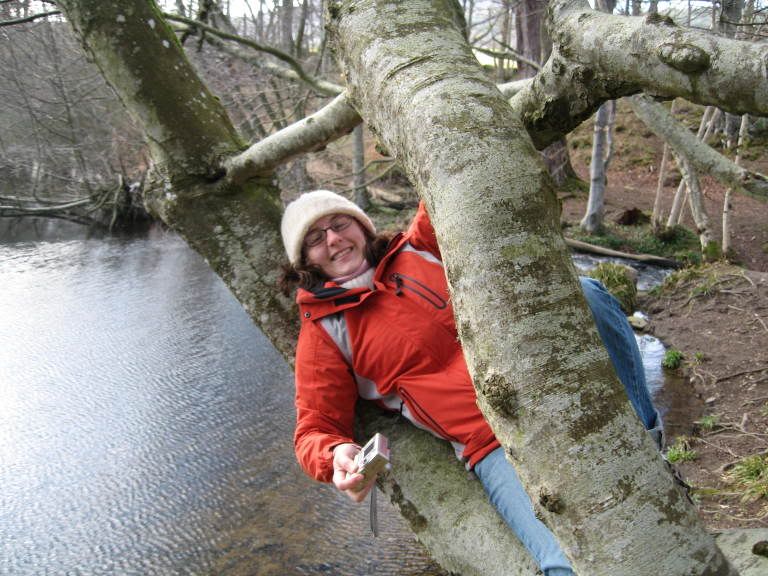 The hat goes into action again when we took a (muddy) romp around the lake, climbed some trees, and generally appreciated the warm wooliness that it wool hats, mittens, and, especially, warm wool socks. I think it snowed at least half the days we were in Scotland. I would love to show you photos of our friend Amanda, but she is a firm believer in polypro and other "fleece" outerwear. Now that Katja's been knitting up a storm of socks for her German relatives, however, Amanda seems more and more interested in handknit socks.
Can a full conversion be far behind?
And lest you think we were entirely un-cultured, here's the second Birch Leaf Lace socks at a genuine Scottish castle. The Scottish castles went against my every castle-stereotype, except one:
How cold and drafty!
Definitely a good place for warm knitted socks!
Upon perusing my photos (and you will all remember that my Aunt Carol said she was looking forward to seeing all 298, so she can't back out at number 167, right?) , I realized that most of my best photos were places the knitting didn't get to go. (Poor knitting.) Churches. Graveyards. Even the top of Mither Tap. Most of the knitting sat by a warm fire and spend the evenings in pleasant conversation, which isn't ideal for photographs. So, gratuitously, here's one of my favorites from one of the old graveyards: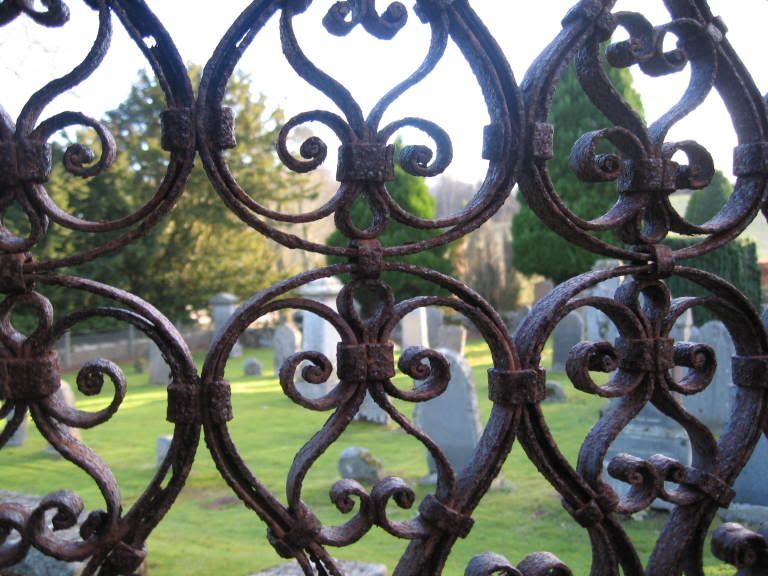 (And if you really need a knitting correlation here, many of the people buried in this cemetary were sheep farmers. And a number died on the Continent in 1917-1918, where they were wearing wool socks knitted by the British Red Cross volunteers.
Knitting is really everywhere, isn't it?
)