The Most of Everything
New York is simply a distillation of the United States,
the most of everything,
the conclusive proof that there is an American civilization.
-Raymond F. Loewy
I hopped down to New York City this weekend for
a visit
some quality knitting time with friends. Look! A friend!
That's a totally gratuitous shot of me (left) and
the flitgirl
(right) celebrating her birthday.
She knits, by the way.
Lately, she's been knitting baby sweaters for her church's Lenten charity project (and extending the spirit of giving by continuing past Easter, thankyouverymuch). Now she's gearing up for
The Amazing Lace
, because we've been friends since Mr. Hallman's 7th grade social studies class and I can twist her arm like that.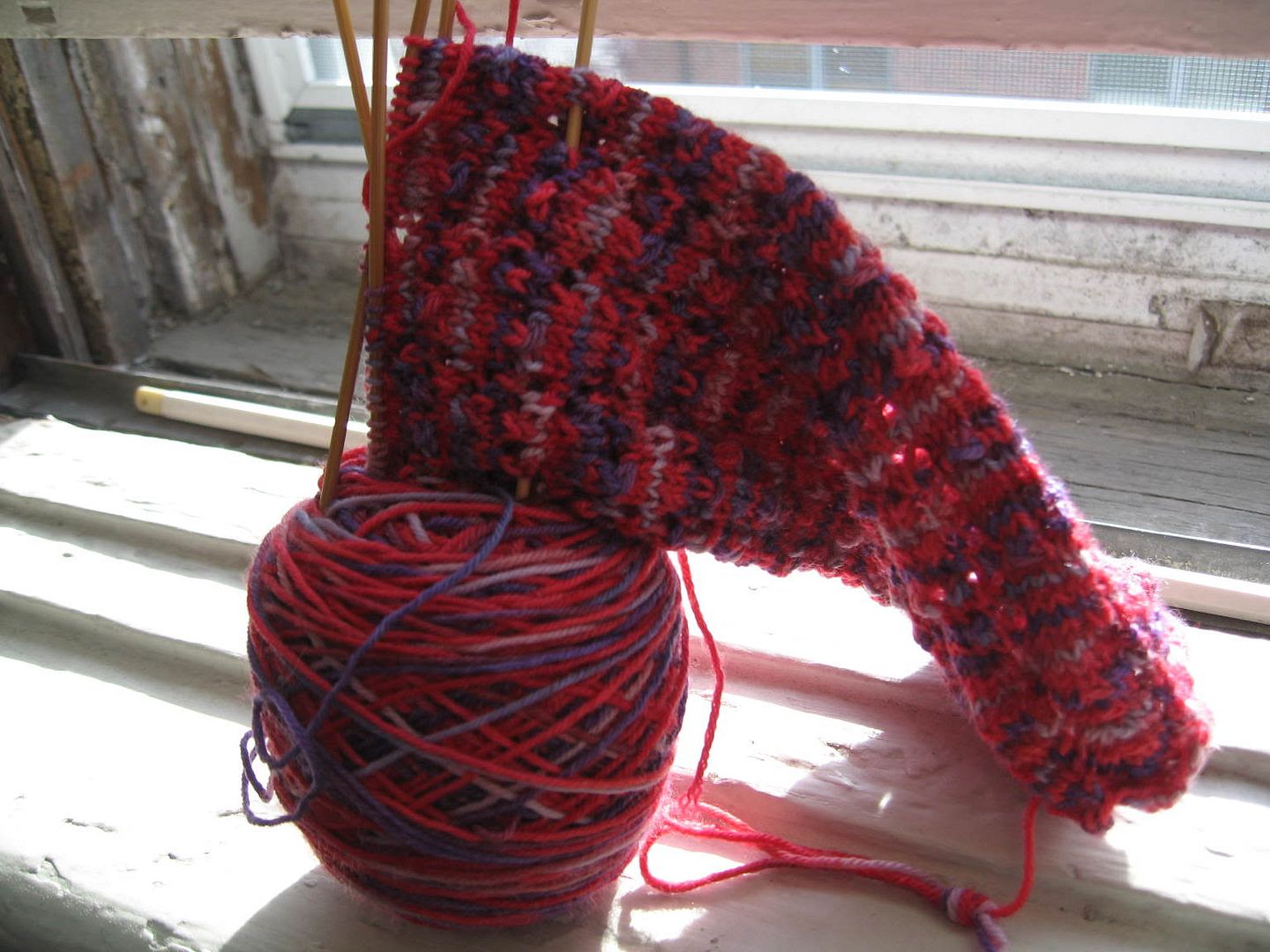 Flitgirl and I knit on the crosstown bus and earned the accolades of several other passengers. They really liked my new socks-in-progress. These are the Fancy Silk Stockings from Knitting Vintage Socks. They are a perfect match for the Lorna's Laces (colorway unknown) that I won in
Leah's
contest. No pooling. No striping. Just lovely lacey ribbiness.
What? That wasn't enough knitting content? I saw my college roommate, a wonderful woman in every respect except her bona fide allergy to wool. Fortunately, she can wear alpaca. Even more fortunately, she's knitting with bamboo right now - a lace scarf (yes, I
forced
invited
all
my friends to join my knitalong) - and it has a fabulous hand and drape. Kind of like a silk-cotton blend. Or maybe a silk-linen blend. Very crisp. It has the potential to be fabulously formal.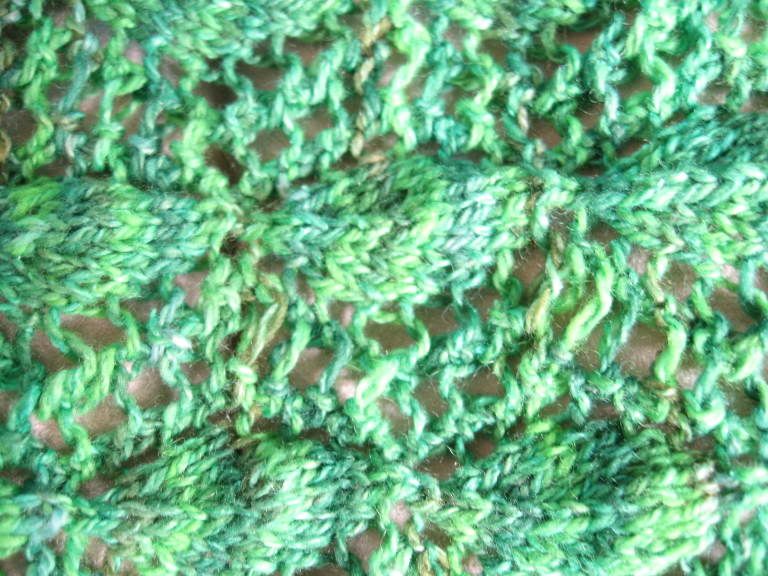 I pulled out my oldest UFO for the train ride back - a close up of a leaf lace scarf on your left. This is a hand-dyed cashmere-silk blend that I got at
School Products
a couple of years ago and have pretty much only ever knit on in New York. Not consciously, but it's on US 2s. My only US 2 straights are the old-fashioned aluminum kind that you can't take on airplanes, but in every other respect it's great travel knitting. The only place I travel by not-planes/not-cars is New York. Q.E.D. If I ever worked on it, I might finish it. Think I can hang onto my finishing mojo long enough to knit another 30+ inches of a lace scarf on US 2s?
No, I didn't think so either.