Abandon Hope
Abandon Hope, All Ye Who Enter Here.
-
Dante, The Divine Comedy;
H.F. Cary's translation of the inscription on the gate to Hell
I had big plans. A strange combination of
Pride and Prejudice
and
Mason-Dixon Knitting
was swirling around in my brain and I was going to knit frivolous lace for the home. I was going to have crisp cotton lace edgings on my pillowcloths. They were to be a light, crisp grass green in the color of Lizzie Bennet's bonnet ribbons when she tromps through the mud to come to Jane's rescue. Ahem. . .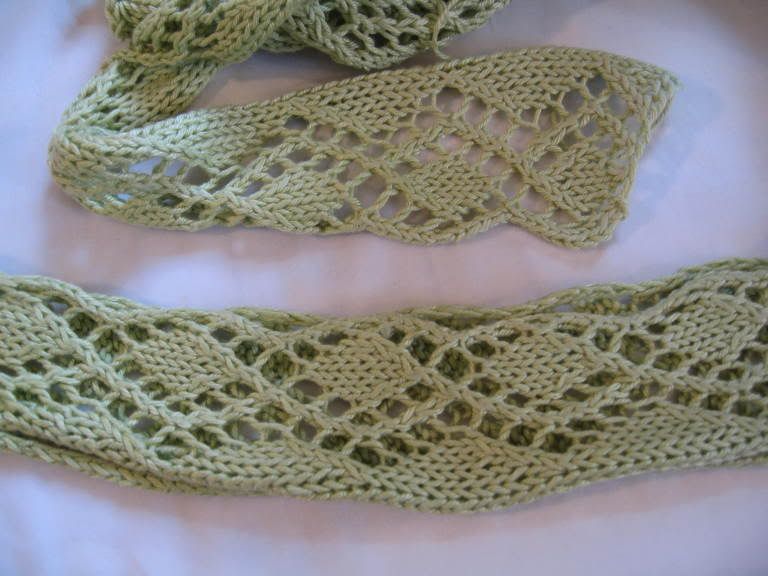 You know what they say about the best-laid plans, right? Not even the mighty heavy-duty starch could save these edgings.
Notice how they curl.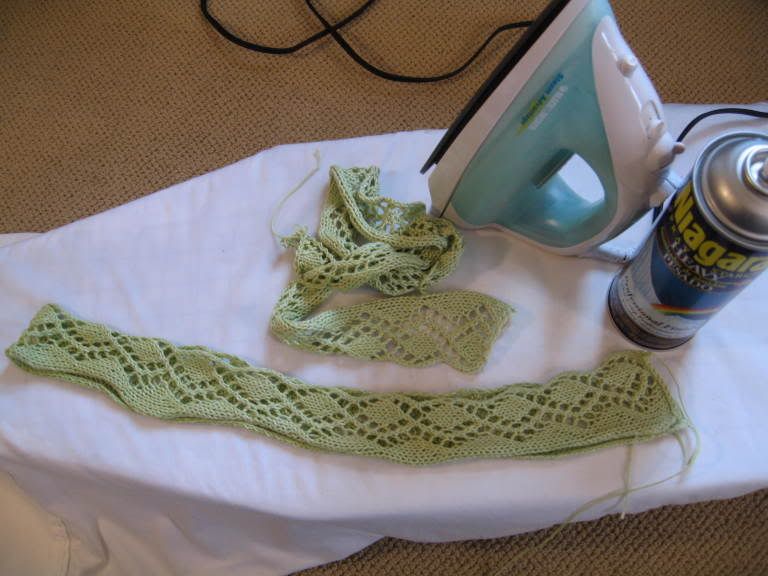 Stockinette stitch. What did I really expect?
Notice how the straight edge is longer than the scalloped edge.
I don't really understand why this is so, but it's unacceptable.
Notice how I couldn't remember which decreases I was using.
You may not be able to see it from a galloping horse, but it would drive me crazy.
Notice how I ran out of yarn.
Of course. But that wasn't the last straw.
Notice how one of the pillowcases got a rip in it.
Goodbye, lace edgings. Goodbye. Now to try to wash the starch out and see if I can reclaim the yarn. . .
For the morbidly curious, the yarn is Paton's Grace and the pattern is for the lace edgings from IK a couple of summers ago - you know when they had all those little gift patterns? I still love the idea, but the execution needs some work.