Harder Than It Looks
Once again we find ourselves enmeshed in the Holiday Season, that very special time of year when we join with our loved ones in sharing centuries-old traditions such as trying to find a parking space at the mall. We traditionally do this in my family by driving around the parking lot
until we see a shopper emerge from the mall, then we follow her, in very much the same spirit as the Three Wise Men, who 2,000 years ago followed a star, week after week, until it led them to a parking space.
Putting up a Christmas tree . . . harder than it looks. The beau and I spent our entire Saturday picking out a tree (all wrapped up in twine from the journey down from Washington State), buying a Christmas tree stand, and some lights, and a wreath, and some garland, and . . . (hey - he told me to get whatever I wanted!), tying it to the top of the car (and this is why we should all date Eagle Scouts), and setting it into the stand. Did I mention that I have a whole new appreciation for my dad these days? All those trees he's put up over the years . . . It was way harder than it looks to get it straight, string the lights, find the perfect angle . . . The decorating was the easy part. But wasn't it worth it? (It was dark when we finished, so excuse the poor photo quality.) There are surprisingly few handknit ornaments on the tree, given my
minor
obsession with the small round objects. I guess I give most of them away. We also decorated the mantle a bit with pinecones and ribbons. I made the stockings; full post to follow.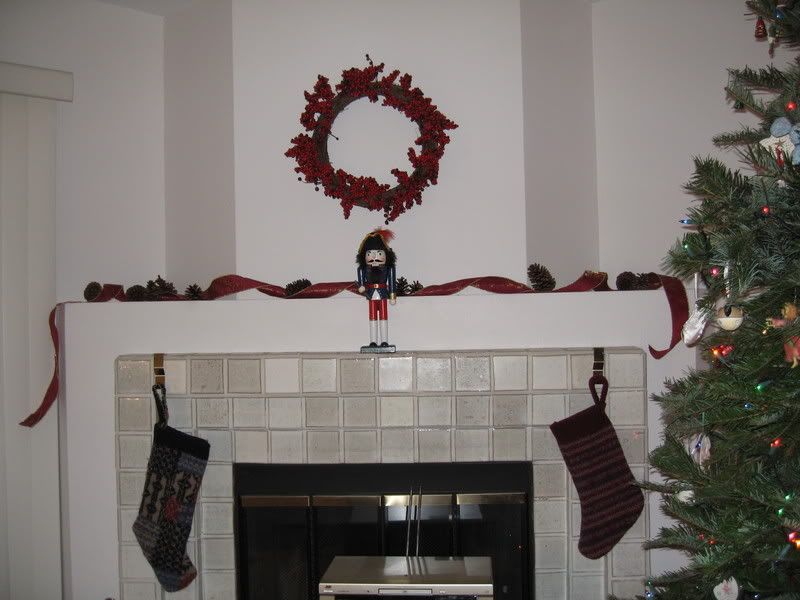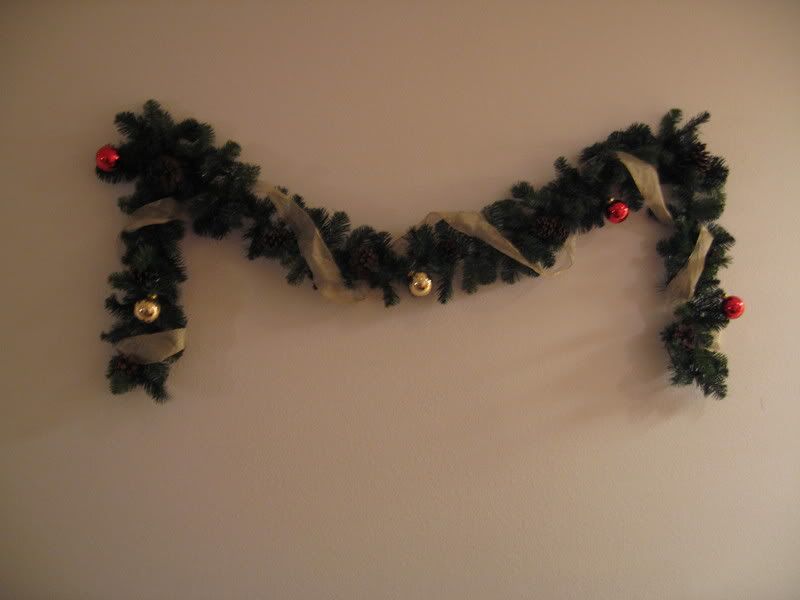 In other Christmas decorating news (and yes that was your only knitting content in this post), I'm learning that there are distinct advantages to the masculine way of decorating . . . which is not at all. We primarly decorated the beau's place since his family is coming out for Christmas, and his completely bare white walls were just a tabula rasa for Christmas fun. It actually looks quite elegant . . . except for the chili pepper lights we just couldn't resist. They look great with the kitchen adornments below!
Now aren't we all in the mood to finish our Christmas knitting?