Late-Breaking News
Those things are better which are perfected by nature than those that are finished by art.
-Marcus Tullius Cicero
Late Breaking News!
SAN DIEGO, CA; 6:20 PM PDT -
We interrupt our regularly scheduled Socktoberfest coverage to bring you this late breaking news! The Peacock Feathers Shawl, last seen in this
state of great uncompletion
rife with errors
, has returned to the land of the living (as in, living knitting projects). After completing a 5th cross-country sojourn this past weekend, the knitting on this shawl is actually finished. Yes, finished!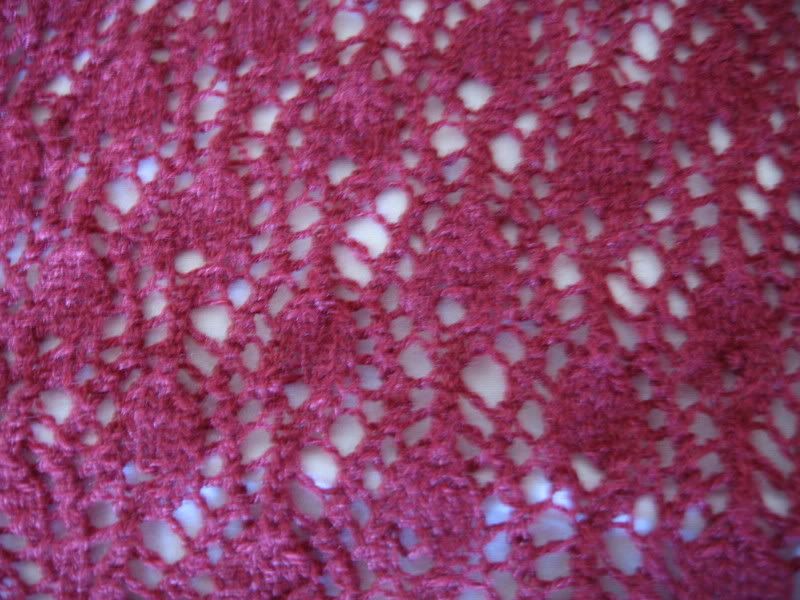 (Tantalizing teaser photo that offers no proof of the above claim.) All that remains is some sort of crochet bind-off which the knitter needs to examine more closely after a good night's sleep.
Shocked? Astounded? Tune in tomorrow for the updates as we follow this incredibly negligent
Amazing Lace
team on their final legs.